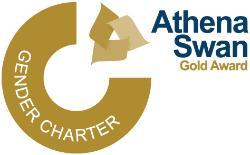 Athena SWAN in SHW
Postgraduate research and DClinPsy student issues, aspirations and development
Chairs
Hamish McLeod and Jelena Milicev
Aim
The SHW PGR community is comprised mainly of students completing our PhD/MD and DClinPsy programmes. Historically both programmes have had a higher proportion of female students. The purpose of this working group is to monitor whether PGR students experience any gender-related issues throughout their studies, and to ascertain whether these issues have any impact on their potential to succeed.
Activity and achievements
The group focuses on:
Tracking the numbers of SHW PGR students by gender.
Monitoring SHW PGR applications, offers, and acceptances by gender.
Reviewing whether gender-sensitive improvements could be made to student induction information, handbooks, and policies.
Monitoring for any potentially gender-sensitive issues on career progression following degree completion, for example, among those with PhDs, are males or females more likely to continue in research?
Monitoring for any gender differences in SHW PGR experiences, for example, in responses to the UK Postgraduate Research Experience Survey (PRES). This survey is administered every two years to all University of Glasgow PGR students and includes items on perceptions of issues such as: supervision; resources; departmental/institutional research culture; induction, progression arrangements and assessment; responsibilities; research skills development; professional development; and overall experience.
In the past few years this workgroup has been involved in a variety of initiatives designed to identify, understand, and address gender-sensitive issues relevant to PGR students. Examples include:
Coordination and commissioning of online Gender Equality Surveys
Development of advice on widening access and diversity strategies for PGR courses
Examination of gender-based disparities in threats to PGR student health and well-being
Scrutinising and analysis of gender differences evident in routinely collected data (e.g. admission patterns, student experience surveys)
Comments on PGR and/or DClinPsy Athena Swan-related issues by students or staff would be very welcome. We also encourage PGR students to get involved in the work of our group. Please get in touch with the Athena Swan PGR & DClinPsy working group chairs at any time to get involved or offer feedback.