Dr Siming You
Lecturer (Systems Power & Energy)
telephone: 01413301780
email: Siming.You@glasgow.ac.uk
https://orcid.org/0000-0003-2175-7291
Research interests
Biography
I am a Lecturer in the Division of Systems, Power and Energy within the School of Engineering since December 2017. Before joining the School, I worked as a Research Fellow at NUS (National University of Singapore) Environmental Research Institute (2015 - 2017). Likewise, I served as a Postdoctoral Fellow at Nanyang Technological University and the Massachusetts Institute of Technology in 2014 and 2015, respectively. I received my Ph.D. in Thermo-fluids from Nanyang Technological University in October 2014, and my BEng from Beijing University of Aeronautics and Astronautics in July 2008.
Research Interest
My research falls into the field of Bioenergy and Bioresources. Specifically, my main area of research focuses on designing and optimizing bioenergy systems and studying the techno-economic and environmental sustainability of bioenergy systems through system-level integration and optimization. The goal is to design bioenergy systems by demystifying the interactions between environmental and bioenergy systems (e.g., gasification, pyrolysis, anaerobic digestion, etc) so that we could achieve a balance among carbon abatement potential, energy delivery (economics), and pollutant emissions, which are further subject to the demands of end users, policymakers, and investors, respectively.
‌
Knowledge Map of Bioenergy System Design
Specifically, I am working on
characterizing and model the pollutant emissions of bioenergy systems, and developing economic and sustainable emission control measures;
enhancing the valorisation of the products (e.g., syngas, biochar, biogas, and fly ash) of bioenergy systems;
designing and optimizing bioenergy systems in terms of techno-economic feasibility (cost-benefit analysis) and environmental sustainability (life cycle assessment);
mapping the economic and environmental benefits of bioenergy systems on both regional and global scales.
Some problems I am interested in are including but not limited to energy-efficient solid waste disposal solutions, the design of next-generation smart grid systems and the development of self-sustaining water treatment systems facilitated by decentralized bioenergy systems, and the productivity enhancement of agricultural systems with the products of bioenergy systems (e.g., biochar).
Expertise
Chemical Process Simulation and Optimisation, Bioenergy Systems, Gasification, Pyrolysis, Waste Management, Cost-benefit Analysis, Life Cycle Assessment, Pollutant Emission Control
In the News
Strait Times: Found: Powerful ways of reusing waste
Moneysupermarket: The future of renewable energy
Publications
Selected publications
All publications
Grants
University of Glasgow: John Robertson Bequest Award, March 2018 - December 2018, Role: PI
University of Glasgow: EPSRC Vacation Scholars Scheme
Royal Philosophical Society of Glasgow, 2019, Role: PI
Supervision
I am always keen to have quality research students to join my research. If you are interested, please send me your CV and a proposed research topic or plan. Some student funding opportunities in the School could be found via this link. You could also find some existing PhD opportunities via this link. Information regarding China Scholarship Council (CSC) PhD Scholarships could be found here. Note all applications need to go through the University's standard admission procedure. Exchange students and visiting scholars are also welcome.
Current PhD students: 3
PhD projects:
(1) The food-water-bioenergy nexus for remote villages: Design, economics, and environmental impacts
(2) Comparison of centralized and decentralized bioenergy systems for municipal solid waste treatment: Economic, environmental, and social impact
(3) Optimal design of sustainable municipal solid waste treatment: Multicriteria environmental and economic analysis
(4) Optimisation of decentralised hybrid renewable energy systems using mixed integer linear programming
(4) Predictive modelling of biochar productivity and properties from pyrolysis and its potential in decarbonisation and soil quality improvement
Please email me for more projects.
Teaching
ENG5303: Advanced Thermal Engineering 5
ENG2086: Engineering Mathematics 2
ENG4085: Integrated System Design Project 4
Additional information
Service
Guest Editor, Bioresource Technology, Special Issue "Waste lignin to resources", 2019
Guest Editor: Journal of CO2 Utilization, Special Issue "Innovative and Effective CO2 Conversion and Utilization Practices", 2019
Guest Editor: Applied Energy, Special Issue "Sustainable energy technologies for energy saving and carbon emission reduction", 2017.
International Scientific Committee, "The 2nd International Conference on Bioresources, Energy, Environment, and Materials Technology (BEEM2018)" Gangwon-do, Korea, 2018.
Invited Speaker and International Scientific Committee, "The 4th International Conference on Contaminated Land, Ecological Assessment and Remediation 2018 (CLEAR2018)" Hong Kong, 2018.
Executive Committee, "The 15th International Conference on Sustainable Energy Technologies (SET2016)", Singapore, 2016.
Invited reviewer for Langmuir, Journal of Applied Physics, Applied Energy, Building and Environment, Environmental Pollution, Energy, Bioresource Technology, Journal of Cleaner Production, Critical Reviews in Environmental Science and Technology, Science of the Total Environment, Indoor and Built Environment, Journal of CO2 Utilization.
Member, ULILAB-Conversion of Energy and Biochar from Biomass/Solid Waste Lab (EB2W), An international virtual lab of collective intelligence in Applied Energy
Outstanding Reviewer - Journal of Cleaner Production
Outstanding Reviewer - Applied Energy
Outstanding Reviewer - Energy
Outstanding Reviewer - Environmental Pollution
Outstanding Reviewer - Bioresource Technology
Outstanding Reviewer - Journal CO2 Utilization
Outstanding Young Researcher/Principal Investigator Award 2018 -

AIChE Singapore Local Section
International Scientific Committee, E2S2-CREATE and AIChE WASTE MANAGEMENT CONFERENCE, Singapore, 2019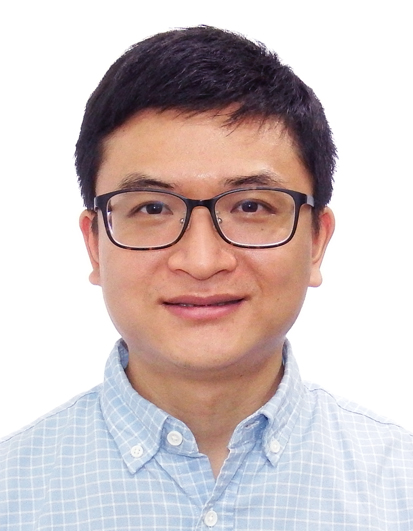 Room 804, James Watt South Building, School of Engineering, University of Glasgow, G12 8QQ