Professor Roy Vellaisamy
Professor of Intelligent Devices and Systems (Electronic & Nanoscale Engineering) / Glasgow College UESTC (Engineering - University of Electronic Science & Technology of China)
telephone: 0141 330 0856
email: Roy.Vellaisamy@glasgow.ac.uk
https://orcid.org/0000-0003-1432-9950
Research interests
Research interests
Intelligent devices and systems for sensing application
Wearable thermoelectric and piezoresistive devices
Neuromorphic devices
Brief biography:
Roy Vellaisamy is a Professor of Intelligent systems at the James Watt School of Engineering, University of Glasgow. He works on multidisciplinary research blending device physics with materials chemistry and electronic engineering. He has published over 200 articles in journals such as Nature Communications, Advanced Materials, Advanced Functional Materials, Analytical Chemistry etc. and his publications are cited over 7500 times [h-index - 42]. In addition, he has 21 US/Intrenational/Chinese patents​. Recently, he received gold medal for his "Sensor Platform" at the International Exhibition of Inventions Geneva 2019.
Intelligent Sensors for water and food quality monitoring
Growing industrialization and urbanization has put human beings and other living organisms at risk against new threats due to the contamination of food, water and air. These Contaminants endanger all the living organisms in this world, especially for human beings genetic disorders and unknown diseases become common nowadays. The WHO statistics show that more than 422 million people worldwide are suffering from contamination related illness. The growing prevalence of such disorders has been linked to exposure to chemicals in plastic, food and water. Although regulatory steps have been taken to minimize risk, cases of overexposure still occur. Detection of these chemicals is done in testing labs using expensive and time consuming mass spectrometer systems that require specially trained users. In the regard, our work is based on real-time monitoring system for a rapid pre-screening test that could curtail cases of contamination.
Venkatesh, S.; Li, T.; Wang, X.-S.; Yeung, C.-C.; Pei, K.; Sun, Q.-J.; Wu, W.; Li, R. K. Y.; Lam, M. H. W.; Chan, P. K. L.; et al. Dual-Gated Transistor Platform for On-Site Detection of Lead Ions at Trace Levels.(2018) Analytical Chemistry, 90 (12), 7399–7405.
Venkatesh, S., Yeung, C.-C., Sun, Q.-J., Zhuang, J., Li, T., Li, R.K.Y., Roy, V.A.L. Selective and sensitive onsite detection of phthalates in common solvents (2018) Sensors and Actuators, B: Chemical, 259, pp. 650-657.
Point of Care (PoC) diagnostic tools for the screening of cancer biomarkers
Point of care sensing technology is a rapidly growing area in the field of diagnostics and it has been estimated that a 100% accurate point of care diagnostic system can save up to 625,000 lives annually. We focus on smart electronic device to perform point of care devices testing and diagnosis. For instance, we have successfully made PoC electronic devices for screening Prostate cancer biomarkers in urine and extending to detect other biomarkers in body fluids/blood serum.
A. L. Roy VELLAISAMY, Hon Wah Michael LAM, Shishir VENKATESH, Chi Chung Yeung, "A method and an apparatus for determining a presence or an amount of a polymine or its derivative in a sample"; US patent application no: 16/127,321
A. L. Roy VELLAISAMY, "An Electrochemical Detector"; US patent application no: 15/393,336
Wearable devices for real-time monitoring of human motions using piezoresistive and thermoelectric sensors.
Real-time monitoring of physiological signals such as wrist pulse, body temperature, and body motion provides valuable information for disease diagnosis and treatment. Furthermore, skin sensors are used as pressure sensors, temperature sensors, and humidity sensors etc. Particularly, the skin-like piezoresistive pressure sensor, which convert external force into an electrical signal and thermoelectric senors which converts the body heat into electricity have advantages of simple fabrication procedures and signal acquisition. We focus on materials engineering for the fabrication of skin sensors.
Sun, Q., Zhao, X., Zhou, Y., Yeung, C., Wu, W., Venkatesh, S., Xu, Z., Wylie, J. J., Li, W., Roy, V. A. L. Fingertip-Skin-Inspired Highly Sensitive and Multifunctional Sensor with Hierarchically Structured Conductive Graphite/Polydimethylsiloxane Foams (2019) Advanced Functional Materials, 29(18), no. 1808829.

Sun, Q.-J., Zhuang, J., Venkatesh, S., Zhou, Y., Han, S.-T., Wu, W., Kong, K.-W., Li, W.-J., Chen, X., Li, R.K.Y., Roy, V.A.L. Highly Sensitive and Ultrastable Skin Sensors for Biopressure and Bioforce Measurements Based on Hierarchical Microstructures (2018) ACS Applied Materials and Interfaces, 10 (4), pp. 4086-4094.
Engineering of materials for the application in neuromorphic devices.
Constructing neuro-inspired architectures with novel artificial devices ensures memorizing and learning with lower energy consumption and higher density which may overcome the data traffic bottleneck in von Neumann computing system. In this project, we finetune and engineer wide range materials for the construction of synaptic transistors.
Lv, Z.; Wang, Y.; Chen, Z.; Sun, L.; Wang, J.; Chen, M.; Xu, Z.; Liao, Q.; Zhou, L.; Chen, X.; Zhou, Y.; Han, S. T.; Roy, A. L. Vellaisamy; Phototunable Biomemory Based on Light-Mediated Charge Trap (2018) Advanced Science. 5 (9), 1800714.
Zhou, L., Mao, J.-Y., Ren, Y., Yang, J.-Q., Zhang, S.-R., Zhou, Y., Liao, Q., Zeng, Y.-J., Shan, H., Xu, Z., Fu, J., Wang, Y., Chen, X., Lv, Z., Han, S.-T., Roy, V.A.L. Biological Spiking Synapse Constructed from Solution Processed Bimetal Core-Shell Nanoparticle Based Composites (2018) Small.14(28) 1800288.
Lv, Z., Zhou, Y., Han, S.-T., Roy, V.A.L. From biomaterial-based data storage to bio-inspired artificial synapse (2018) Materials Today, 21(5) 537-552.
Wang, Y., Lv, Z., Liao, Q., Shan, H., Chen, J., Zhou, Y., Zhou, L., Chen, X., Roy, V.A.L., Wang, Z., Xu, Z., Zeng, Y.-J., Han, S.-T. Synergies of Electrochemical Metallization and Valance Change in All-Inorganic Perovskite Quantum Dots for Resistive Switching (2018) Advanced Materials,30 (28), 180032 .
Zhou, Y., Han, S.-T., Chen, X., Wang, F., Tang, Y.-B., Roy, V.A.L., An upconverted photonic nonvolatile memory (2014), Nature Communications, 5, art. no. 4720
Single cell measurements
In the field of cellular biology, single cell analysis method is standing as a powerful tool for developing a deep understanding on biological system and cellular heterogeneity. Most of the current understanding of cell biology is built upon the population averaged measurement methods which lead to false conclusions due to presence of large cell population. We design a system of single cell analysis method by coupling a nano-needle and Single Cell Transistor for real-time and in-situ electrical analysis. This Single Cell Transistor method promises a giant leap for an experimenter in electrophysiology as a versatile tool and a potential replacement for the patch clamp method, to study single cell activity via direct measurement in real time.
Saw Lin Oo, Shishir Venkatesh, Abdul-Mojeed Ilyas, Vaithinathan Karthikeyan,
Clement Manohar Arava, Eva Yi Kong, Chi-Chung Yeung, Xianfeng Chen, Peter K. N. Yu, and Vellaisamy A. L. Roy; Gating a Single Cell: A Label-Free and Real-Time Measurement Method for Cellular Progression (2020), Analytical Chemistry, 92, 2, 1738-1745
Grants
Awards
· TRIL-Research Fellow (2003-04) awarded by The International Centre for Theoretical Physics (ICTP, UNESCO institution), Trieste, Italy.
· Excellent Product Award (2011, 12, 13 & 18) at China Hi-Tech Fair, The PRC's Ministry of Commerce
· 1000 Talent award (zeijiang), China
· Gold Medal at the 47th International Exhibition of Inventions of Geneva for the invention "Sensor platform for rapid analysis of targets from food contaminants to disease biomarkers using disposable testing strips".
Grants
| | |
| --- | --- |
| Project Title: | Investigation on Carbon Based Terahertz Reflectors |
| Grant Type: | Strategic Research Grant |
| | |
| --- | --- |
| Project Title: | On-site Detection of Heavy Metal Ions in Drinking Water |
| Grant Type: | ARG - Applied Research Grant |
| | |
| --- | --- |
| Project Title: | Development of Flexible Mems Pressure Sensors using Hierarchical Surface Structures for Texture Roughness Identification |
| Grant Type: | GRF - RGC General Research Fund |
| | |
| --- | --- |
| Project Title: | Sensing Device for Six Common Phthalates in Plastic |
| Grant Type: | ITF - Innovation and Technology Commission — Innovation and Technology Fund |
| | |
| --- | --- |
| Project Title: | Thermoelectric Cooling for the Construction of Solid-state Air Conditioner in the Lift |
| Grant Type: | ConRes-RO - Contract Research |
Additional information
We are looking for PhD students to work on the following topics,
Point of Care (PoC) diagnostic tools for onsite testing of cancer biomarkers and contaminants in food and water
Wearable devices for real-time monitoring of human motions using piezoresistive and thermoelectric sensors.
Engineering of materials for the application in neuromorphic devices
If you are interested to work with an interdisciplinary team, please contact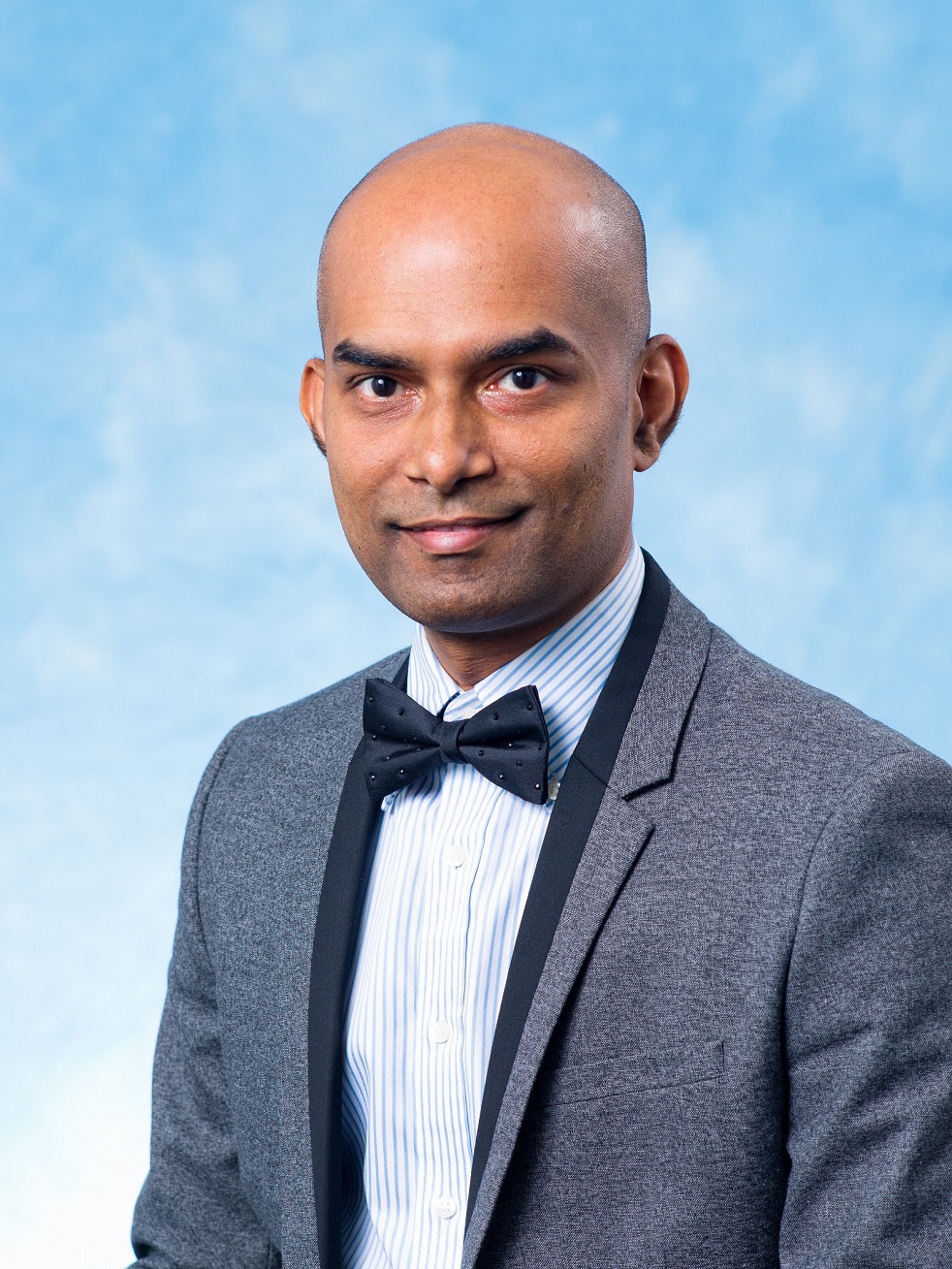 Room 802, James Watt South, James Watt School of Engi, University of Glasgow, G12 8QQ