Dr Bonnie Slade
Senior Lecturer (People, Place & Social Change)
telephone: +01413306418
email: Bonnie.Slade@glasgow.ac.uk
https://orcid.org/0000-0001-9737-7004
Research interests
I completed my Ph.d. at the University of Toronto in 2008, and was a Social Sciences and Humanities Research Council (SSHRC) Post Doctoral Research Fellow at York University (Canada) from 2008 to 2010. My interdisciplinary research draws on adult education, labour studies, migration studies, women's studies and arts-informed research traditions to explore issues related to informal learning, migration and the labour market. Since 2001 I have presented my research at more than sixty national and international conferences, and have published my work in academic journals and edited books. I am the co-author of the book, "About Canada: Immigration" (Fernwood Publishers, 2011). My SSHRC-funded doctoral research examined how "Canadian work experience" requirements function to regulate immigrant professionals access to the labour market and contribute to the racialisation of the labour market; racialised immigrants are over represented in low skilled, low paid jobs despite their often superior educational credentials and international work experience. My interest in these issues has grown out of my experience working as an Electronics Engineering Technician at a global electronics manufacturing company.
Grants
International Master in Adult Education for Social Change (Erasmus Mundus Joint Master's Degree)
European Commission
Programme Leader
2015-2023 (current funding period)
Evaluating Learner-Centred Education as a Tool for Social Change in Adult Education: A European Comparative Study of Programmes for Migrants
Open University of Cyprus, University of Malta, Tallinn University, University of Glasgow
Co-Investigator
2016 - present
Migrating Medical Professional Knowledge: Learning to Regulate a Profession
British Academy / Leverhulme
Principal Investigator
2013-2016
Identity, Insecurity and Opportunity in Glasgow's East End: Perceptions of Regeneration and its Legacy' Project
University of Glasgow - Research Development Programme 2014/15
Supervisor; Gokben Demirbas, Research Assistant
2014-2015
Meeting of the Minds Fellow
British Education Research Association
2011-2012
Supervision
I supervise Doctoral and Masters students across a wide range of areas:
adult education and social justice
professional learning
gender and adult education
transnational migration and adult education
I supervise the following doctoral students:
Abdulkadir Adamu:

A Study of the Challenges Facing Open and Distance Education and Stakeholders' Perceptions on the Quality of ODE Programme in Nigeria
Chris Colebrook: An interdisciplinary solution orientated coaching approach with applied theatre techniques: developing learning tools for effective group work and individual well-being in higher education
Nicola Dickson: 'Use of art and creativity to empower, educate and enable vulnerable women.'
Rosalie Doherty: Mirror, mirror: an exploration of female health promotion practitioners' understanding and experience of gender and how it connects with their practice in the promotion of women's health
Lauren Gatting: Reviewing the presentation of cancer in static visual narratives
Archibald Fulton:

To what extent can participating in drug and alcohol education at university trigger transformative change? - with a focus on students whose beliefs are rooted with a lived experience of alcohol or drug problems

Louise Hastie: T

raining in a highly regulated industry: An examination of a certified nuclear operator training programme in Ontario.

Yile He: Gender and STEM in China
Rika Yorozu Kurata: Understanding career development and aspirations of female community education specialists in Japan
Liying Zhang: Transnational Migration in China
I have supervised the following doctoral students who have graduated!!
Samir Halliru: Examining the Extent to which Skills Acquisition Training Develops Young Adults Lifelong Learning Attributes in Nigeria
Chris McAllister: Learning to be lesbian, gay, bisexual and transgendered in Scotland: the power of older adults' voices for reinterpreting adult and Lifelong Learning theory, research and practice
Cherie Woolmer: Evaluating the impact of staff and students co-creating curricula in UK Higher Education
Teaching
Postgraduate Teaching
Adult Learning Placement (Course Leader)
Curriculum Development in Adult Education
International Issues in Adult Education
Psychology of Adult Learning
Ed.D Open Studies 1 and 2
Undergraduate Teaching
Introduction to Research Methods for Community Development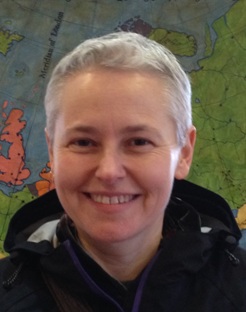 Room 629, St Andrew's Building, 11 Eldon Street, Glasgow, G3 6NH