Stephen Scholes
"nothing more enjoyable"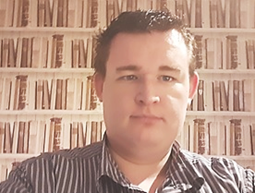 Stephen Scholes
My research is concerned with Religious Education and Inspection in Scottish non-denominational Secondary Schools between 1962 – 2017. My supervisors are Professor Stephen McKinney and Dr Leonard Franchi. As a part-time PhD student, with a full-time job, I would say that the most important feature of my time at Glasgow is, and continues to be, the high-quality of academic supervision that I receive. I have supervisors who are engaged with, scrutinise, and challenge my evolving work. This has been invaluable in developing my thinking and the most significant aspect of my experience so far!
I completed my PGDE (Secondary – Religious Education) in 2015 at the School of Education and came back to complete the remaining courses to graduate in 2017 with the MEd (Distinction) in Professional Practice. I was awarded the Professor Stanley D Nisbet and William Boyd prizes, respectively, by the School of Education for these. By the time I completed my MEd I was already a Principal Teacher in a secondary school and in January 2018 was promoted to Depute Head Teacher with strategic responsibility for the Pupil Equity Fund.
I started my part-time PhD studies in October 2018 and in November 2019 was appointed to a permanent lectureship in Education in the School of Interdisciplinary Studies, University of Glasgow (Dumfries Campus). In my current role, I lead several undergraduate and postgraduate-taught courses related to professional practice, pedagogy, and policy. I've also started to develop my academic profile by presenting at conferences (including the Scottish Educational Research Association's annual conference 2019) and by publishing in a prestigious international journal – Religious Education. More recently, I have been awarded a small grant to explore teachers' use of data and performance information in primary schools by the Educational Institute of Scotland (EIS). I am also enjoying getting involved with academic networks and I've taken on the role of secretary for the Scottish Catholic Historical Association.
I would imagine that my having already started doctoral studies was an important aspect of my appointment to a lectureship and so pursuing a PhD has been rather significant in that sense. For now, the demands of a part-time PhD and full-time job mean that I increasingly try to sync my efforts to ensure each benefits the other as much as possible. When I started my part-time PhD, I was already a full-time Depute Head Teacher and within a year I had also moved house and changed jobs, so at times studying for the PhD has been, and continues to be, very challenging. However, when you get time to take a run at it there is nothing more enjoyable. Reading deeply and writing extended sections over a couple of days is a real tonic to the madness of life during a global pandemic.
Publication Reference:
Scholes, S. C. 2020. Challenges and Opportunities in Religious Education: Re-Considering Practitioners' Approaches in Scottish Secondary Schools. Religious Education, 115 (2): 184-200. DOI: 10.1080/00344087.2019.1677996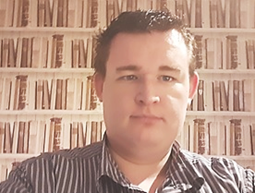 Stephen Scholes