Dr Geng Wang
"self-discipline and resilience"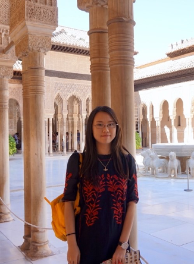 Dr Geng Wang
I graduated in 2020, having completed my thesis Making Choices? The Lives of Vocational College Students in China. My supervisors were Dr Lesley Doyle and Professor Vic Lally, who were not only my supervisors for the past three years, but also my lifetime role models, mentors and friends. I have learned so much from them. I am extremely lucky to have such incredible people in my life. I have many wonderful memories of my time at University of Glasgow, which is such a friendly and down to earth city.
Since graduating I have taken a post as a researcher at School of Education, Tianjin University, China. I am also a member of Tianjin Institute for Emerging Engineering Education. My research interests revolve around vocational education and training for young people. I am the Co-Investigator for Precarious work and future careers in the context of the gig economy in South Africa and China, funded by the British Academy.
My time spent in the School of Education was critical for developing my research interests and for honing a core set of skills I use on a daily basis, including problem-solving, public speaking and critical thinking. Getting a PhD is also a long exercise in self-discipline and resilience—two attributes that have proven very valuable in my professional life as an early-career researcher.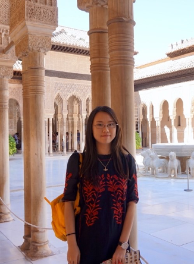 Dr Geng Wang
Publications
Geng Wang & Lesley Doyle (2020): Constructing false consciousness: vocational college students' aspirations and agency in China, Journal of Vocational Education & Training