EPP&E student and alumna elected to SNP National Executive Council
Congratulations to Glasgow City Councillor Christina Cannon and Farah Farzana on their election to the Scottish National Party's National Executive Committee. Christina is set to graduate from the MSc in Education, Public Policy and Equity on Friday 4th December 2020 and Farah is currently a student on the programme.
Councillor Cannon says: "After graduating from the EPPE course, I'm delighted to have been elected on to the SNP's National Executive Committee where I can put the degree to good use. I'm honoured to be in a position where I can take the principles and lessons learned in my chosen modules to advocate for policies that are socially just and equitable. The EPPE course has taught me to think critically about directions of societal order and inequalities and I look forward to using the skills I learned throughout my Postgrad to influence the decision making of the SNP's internal governance and put equity at the core of its direction."
Ms Farzana observed "I definitely feel that the EPPE course has given me that knowledge base to build my confidence." In particular she credited the empowering effects of writing for the EPPE Network, which is a professional network run by programme alumni, which in turn had led to other writing opportunities. She is also working with the Al Masar community group in Falkirk on tackling Islamophobia in schools.
It is great to see students and graduates engaging directly in the democratic process and we sincerely hope insights from EPP&E will help you make a strong evidence-based case for how education can contribute to public policy objectives in Scotland. Good luck! We wish you every success in your new and challenging roles!
Below: Farah Farzana (left) and Christina Cannon (right).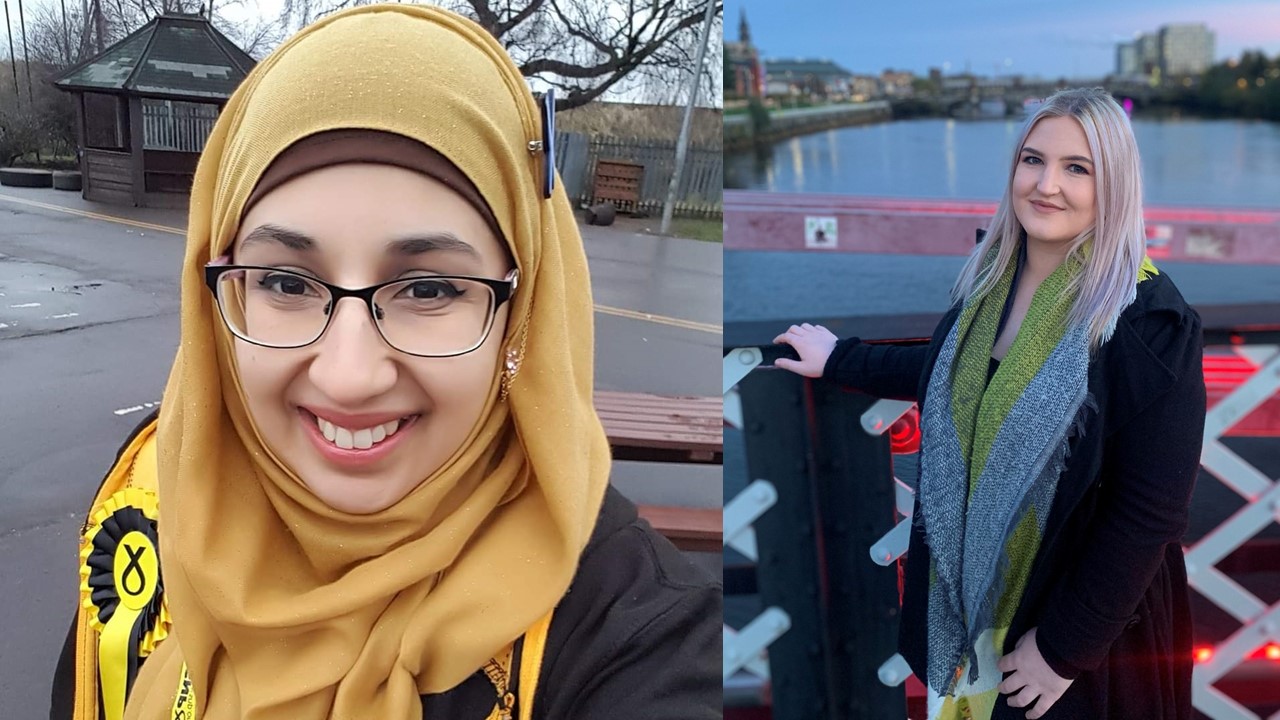 ---
To provide context for our non-Scottish readers, the SNP is Scotland's largest political party and the 3rd largest political party in the UK by membership. It holds a majority in the Scottish Parliament and controls the Scottish Government under the leadership of First Minister Nicola Sturgeon. The National Executive Committee is made up of 42 individuals.
First published: 3 December 2020