The Research Excellence Framework (REF) 2021 - Educational Research
The Research Excellence Framework (REF) 2021 - Educational Research at the University of Glasgow
Educational research at the University of Glasgow aims to be world leading and to address the most pressing issues of our times in order to make a real difference to the most vulnerable in society. We do so through a cohesive and collegial structure that maximises the potential of all our staff and students, working closely with the communities that we serve locally and globally.
We are therefore very pleased that our commitment to these principles and the exceptional dedication of our staff and students has been recognised in the results of the submission we made to the REF (Research Excellence Framework) 2021, the national assessment of the quality of UK higher education research in all academic disciplines. According to the Times Higher Education subject table for education, Glasgow is ranked 10th equal in the UK and 1st in Scotland, based on Grade Point Average, the measure of the quality of its work. It is 6th in the UK based on research power, a measure of the volume of activity of research multiplied by quality
The REF analyses the quality of publications, the impact of our research on society and the environment that we create to undertake research. We submitted work of 56 academics. Overall, the REF panel judged that 90% of our work was either world leading or internationally excellent.
The panel assessed 82.6% of our research outputs as either world leading (37.6%) or internationally excellent (45%) in terms of originality, significance and rigour. This is because we have created a supportive infrastructure in which we incubate ideas and facilitate their realisation as research and because we have been successful in securing a large number of grants from highly-selective funders which means we can write excellent books and papers.
The panel assessed 75% of our impact on society as world leading and 25% internationally excellent. This is a reflection of our commitment to research that is beneficial to communities at local, national and international level, and research that is designed and conducted in collaboration with beneficiaries who help shape our work.
We achieved the maximum score of 100% world leading in the assessment of the environment that we have established to support research. This is a measure of the quality of our structures and processes, the ways in which we support our staff and doctoral students, the types of selective funding awards we have received, and how we contribute to the economy and wider society.
Of all the influences that shape our research first and foremost it is our people. Staff at all academic categories and levels, administrative and technical staff, and doctoral students have all made vital contributions.
We also attribute our success to the many forms of internal collaboration that we have fostered. Our submission to the REF included staff from the Schools of Education, Interdisciplinary Studies and Critical Studies, and many of our research projects have involved inter-disciplinary collaborations, notably with Engineering, Health and Well-being and Urban Studies.
We are very proud of the contributions that we have made to improving the lives of children and their parents in the city of Glasgow through projects such as Children's Neighbourhoods Scotland. We are equally proud to have a global outlook in our work with refugees and asylum seekers through our UNESCO Chair in Refugee Integration through the Arts, and through major projects in the global south such as the Centre for Sustainable, Healthy, Learning Cities and Neighbourhoods. Our global commitment is further reflected in hosting 71 of out 139 funded research projects with external partners, of which 39 involved partners in 37 Development Assistance Countries (DACs).
Professor Margery McMahon, Head of the School of Education said: 'a focused strategy since 2014 of investing in people through recruitment, supporting staff to develop and lead in research, and our commitment to leading and contributing to College of Social Sciences' inter-disciplinary research clusters has been important for this success'.
Professor Mike Osborne, REF champion for Education commented: 'our environment has been shaped by the leadership shown by successive Heads of School, and by key colleagues who have led work across a number of facets of our work, particular in supporting the development of excellent publications and impactful research'.
Professor Ellen Boeren, Director of Research in the School of Education, looking to future said: 'the REF results demonstrate that Education has built an excellent platform to consolidate and expand our research strengths in order to investigate rigorously the most significant challenges of our times through an educational lens'.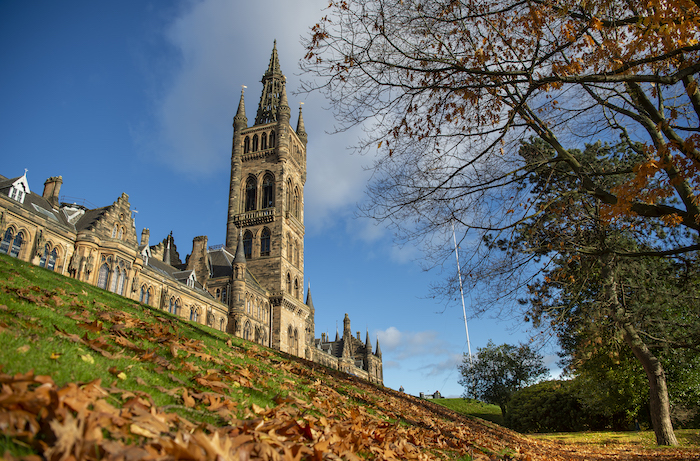 School of Education Impact Case Studies