Professor Kirsteen McCue
Professor of Scottish Literature and Song Culture (Scottish Literature)
Senate Assessor (Court) (Senate Office)
Research interests
Research interests
18th & Early 19th Century Scottish Literature
Scottish Literature and its connections with Scottish music
Scottish song of all periods
Robert Burns
James Hogg
Women writers in 18th and 19th centuries and beyond
Lyrical poetry in the 20th Century Scottish Renaissance
Scottish Children's writers and illustrators
Biography
Kirsteen McCue is a graduate of the Universities of Glasgow and Oxford, having won the prestigious Herkless Prize for top woman graduate in the then Faculty of Arts at Glasgow and also the Snell Exhibition to Balliol College, Oxford. Her D.Phil thesis focussed on the song editor George Thomson (1757-1851) and his collections of National Airs, a project which involved his collaborating with some of the most famous writers and musicians of the day, notably Robert Burns and Joseph Haydn. She spent a post-doctoral year working closely with the great Burns scholar the late Professor Donald A. Low at the Centre for Scottish Literature and Culture at the University of Stirling.
She was General Manager of the Scottish Music Information Centre, a unique archive of music by Scottish composers of all periods, and an organisation at the forefront of international promotion of Scottish music (now The Scottish Music Centre: www.scottishmusiccentre.com). And she worked for several years as a freelance writer and broadcaster for the BBC in Scotland, presenting and producing a wide variety of music programmes for both BBC Radio 3 and BBC Radio Scotland. During this time she worked regularly for the Edinburgh International Festival, writing and presenting a number of lecture series for their continuing education programme.
Kirsteen McCue has been part of Scottish Literature at the University of Glasgow since 2002, teaching across the subject from the Renaissance to the present day. Her research work continues to focus closely on Romantic song culture. She has been actively involved in the Glasgow University project, directed by Professor Emeritus Marjorie Rycroft, to edit all of the folksong settings of Joseph Haydn for George Thomson's collections (published as part of the Haydn Gesamtausgabe and recorded for general release on the Brilliant label see: http://www.brilliantclassics.com).
She has just completed editions of James Hogg's Songs by the Ettrick Shepherd (1831), and a companion volume of Hogg's Contributions to Musical Collections and Miscellaneous Songs for the acclaimed Stirling/South Carolina Research Edition of The Collected Works of James Hogg for Edinburgh University Press. This project was awarded a major research grant of just over £150,000 from the Arts and Humanities Research Council (2005-8) with the late Professor Emeritus Douglas Mack at the University of Stirling ( http://www.jameshogg.stir.ac.uk).

In 2011-12 she was awarded a small grant from the British Academy (£7500) to fund a research project on the materials belonging to the Literary Executor of the major 20th century Scottish writer George Mackay Brown. This project was undertaken by her former PhD student Linden Bicket (see: http://www.gla.ac.uk/schools/critical/research/fundedresearchprojects/georgemackaybrownproject/).

With Gerard Carruthers, she is now co-director of the University's Centre for Robert Burns Studies, where she is on the key editorial team for the new Oxford University Press edition of the Works of Robert Burns. She will edit Burns's songs for George Thomson. This project is due for delivery in 2017 and publication in 2018. This project was awarded a major research grant of £1 million in 2011 (http://www.gla.ac.uk/departments/robertburnsstudies/). She has recently been Principal Investigator on the Robert Burns Choral Settings project, funded by the University of Glasgow's Chancellor's Fund, which brought to life, with the University's Chapel Choir, a range of choral settings of works by Burns from the early 19th century to the present day see: http://www.burnschoral.glasgow.ac.uk.

At the moment she is also working with Dr Pam Perkins at the University of Manitoba on a new edition of Anne Grant's Letters from the Mountains to be published by Pickering & Chatto.
Supervision
Kirsteen McCue is currently supervising (or co-supervising) MPhil and PhD theses on Twentieth Century Scottish Poetry in Translation, on Robert Burns and American Romanticism, on the archive of Jane Duncan, on the early journalism of George Mackay Brown and on Creative Writing. She has supervised successfully completed PhD and MPhil theses on various aspects of the writing of James Hogg, William Soutar, George Mackay Brown, Edwin Muir and a project on Scottish Victorian Literature for children.
Additional Information
Co-Director of the Centre for Robert Burns Studies
PG Convener, School of Critical Studies (2010-11)
Head of Scottish Literature, School of Critical Studies (2011-14)
College of Arts International Lead (2014)
Departmental Deputy Fire Officer
Member of the Advisory Board for the Bibliography of Scottish Literature in Translation (BOSLIT: http://boslit.nls.uk/)
Director of the Dunedin Concerts Trust - supporting Scotland's premiere Baroque ensemble (http://www.dunedin-consort.org.uk/)
External Examiner in English and Scottish Literature: University of Edinburgh
External Examiner for the MLitt in Modern Scottish Literature: University of Stirling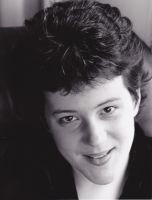 R403 Level 4, Scottish Literature, 7 University Gardens, Glasgow G12 8QH