Creative Conversations: Dub Poet D'bi Young Anitafrika - Monday, 28/01/19, 13:00 - 14:00
Published: 10 January 2019
We welcome Dub Poet D'bi Young Anitafrika to the Creative Conversation series. The event will kick off at 1pm as usual in the University of Glasgow Chapel.

Date: Monday 28th January 2018
Time: 13:00 - 14:00
Venue: University of Glasgow Memorial Chapel
Category: Public lectures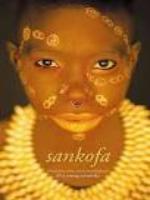 D'bi Young Anitafrika is a queer Black feminist artist. Canadian Poet of Honor and YWCA Woman of Distinction in the Arts, she is an internationally celebrated African Jamaican Dubpoet, writer, arts-educator and three time Dora Award winning theatre practitioner, whose trans-disciplinary work explores themes of identity, gender, sexuality, divinity, the erotic, race, class and the human experience.
She is the originator of the intersectional creative leadership praxis – the Anitafrika Method – which has been employed by The Stephen Lewis Foundation, The Banff Centre, U of T, MaRS, and other institutions globally. For the last two decades Anitafrika has mentored countless artists in North America, the Caribbean, Africa, South Asia, South America and Europe through her world-wide performances, speaking engagements and arts-education projects.
As part of the on-going Creative Conversation speaker series artist and poet D'bi Young Anitafrika comes to campus to chat about her writing. Bring your lunch and burning questions!
Sponsored by the Ferguson Bequest and programmed by Creative Writing at University of Glasgow.
---
First published: 10 January 2019