Creative Conversations: Filmmaker Mark Cousins, Monday, 04/02/19, 13:00 - 14:00

Date: Monday 4th February 2018
Time: 13:00 - 14:00
Venue: University of Glasgow Memorial Chapel
Category: Public lectures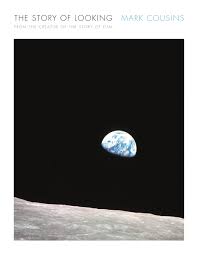 Mark Cousins programmed the Edinburgh Film Festival (1996-97), hosted BBC2's Moviedrome (1997-2000) and Scene by Scene (1999-2000), and is the author of The Story of Film and (with Kevin Macdonald) Imagining Reality: the Faber Book of Documentary.
His movies include The First Movie, The Story of Film: An Odyssey and A Story of Children and Film and I Am Belfast, in which the city is personified by a 10,000 year old woman.
He is the co-founder (with Tilda Swinton) of the 8½ Foundation. His latest book is The Story of Looking (2018).
As part of the on-going Creative Conversation speaker series filmmaker and writer Mark Cousins comes to campus to chat about his writing. Bring your lunch and burning questions!
Sponsored by the Ferguson Bequest and programmed by Creative Writing at University of Glasgow.
---
First published: 10 January 2019