Zinnie Harris - Monday 26/11/18, 13:00 - 14:00


Playwright, Screenwriter and Theatre Director Zinnie Harris
Creative Conversations
Date: Monday 26 November 2018
Time: 13:00 - 14:00
Venue: University of Glasgow Memorial Chapel
Category: Public lectures
Speaker: Zinnie Harris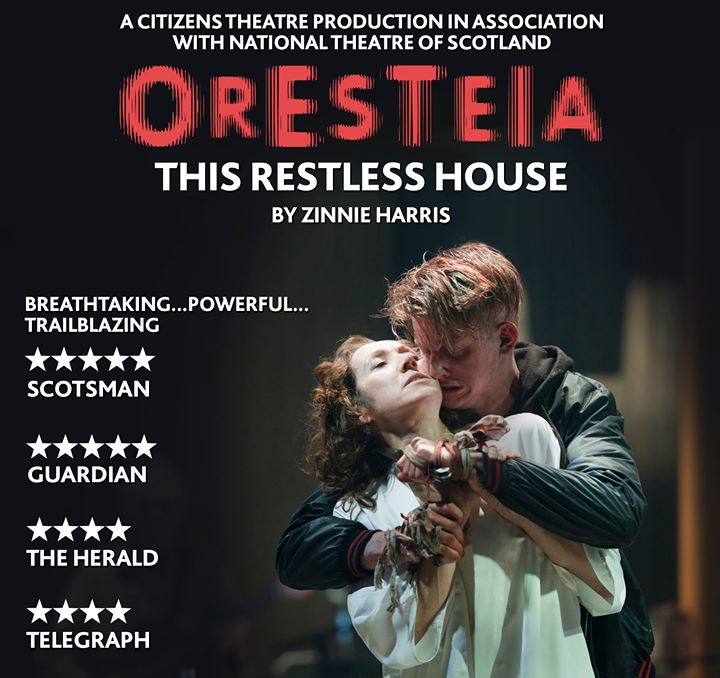 Zinnie Harris is a playwright, screenwriter and theatre director. Her plays include This Restless House (Citizens Theatre, Glasgow, 2016), winner of Best New Play at the Critics' Awards for Theatre in Scotland 2016; How to Hold Your Breath (Royal Court Theatre, 2015), winner of the Berwin Lee Award 2015; The Message and On The Watch (Tricycle Theatre, London, 2012), The Wheel (National Theatre of Scotland, 2011) joint winner of the 2011 Amnesty International Freedom of Expression Award and a Fringe First, short-listed for the Susan Smith Blackburn Award; The Panel (Tricycle Theatre, London 2010); The Garden (Traverse Theatre, 2009); Fall (Traverse Theatre, 2008) Solstice (RSC, 2005); Midwinter (RSC, 2004) winner of an Arts Foundation Fellowship Award for playwriting, and short-listed for the Susan Smith Blackburn Award; Nightingale and Chase (Royal Court, 2001); and Further Than The Furthest Thing (Royal National Theatre/Tron Theatre, 2000/1), which was winner of the Peggy Ramsay Playwriting Award, the John Whiting Award and a Fringe First award as well as being specially commended by the Susan Smith Blackburn Award and short-listed for the Evening Standard Most Promising Playwright, BY MANY WOUNDS (Hampstead Theatre 1999) shortlisted for the Allied Domecq Award and the Meyer Whitworth Award. Adaptations include A Doll's House (Donmar Warehouse, 2009) and Miss Julie (National Theatre of Scotland, 2006).
Zinnie has also written for television and radio, with two 90 minute dramas for Channel 4 called Born with Two Mothers and Richard is my Boyfriend and episodes for the BBC One Drama Series Spooks. She was lead writer on the series Partners in Crime for Endor / BBC 1 (broadcast in 2015), starring Jessica Raine and David Walliams and which was based on the Agatha Christie novels Tommy and Tuppence.
Zinnie is currently under commission to the Royal Court, the Royal Shakespeare Company and the Royal National Theatre.She has been the Associate Director at the Traverse Theatre since spring 2015.
As part of the on-going Creative Conversation speaker series, playwright, screenwriter & director Zinnie Harris comes to campus to chat about his writing. Bring your lunch and burning questions!
This series is sponsored by the Ferguson Bequest and programmed by Creative Writing at University of Glasgow. All events are free & open to the public

---
First published: 22 October 2018