Recording
Sound Booth (Username for booking studio is 'glasgow.experiment'. Password available on request)
Portable recorders
The sound studio is a high-specification double-walled booth constructed in 2007 by IAC (www.industrialacoustics.com/). It offers a level of sound attenuation comparable to a BBC studio or an audiometry booth. Speakers can be comfortably accommodated in pairs or individually. Recording is normally direct to disk using high-quality Sennheiser cardioid condenser microphones, a Symetrix pre-amplifier, an Edirol AD/DA converter and a PC (located outside the studio to exclude noise). DAT and CD recorders are also available. Most other equipment can be connected into the studio through a feed-through panel.
Below are photos of the sound booth lab. Scroll down to view the photos.
The studio is available for hire by commercial users who wish to make speech recordings (voiceovers, podcasts, interviews, etc). For more information on facilities and rates, please contact Rachel Smith by email (Rachel.Smith@glasgow.gla.ac.uk) or on 0141 330 5533. Book here.
‌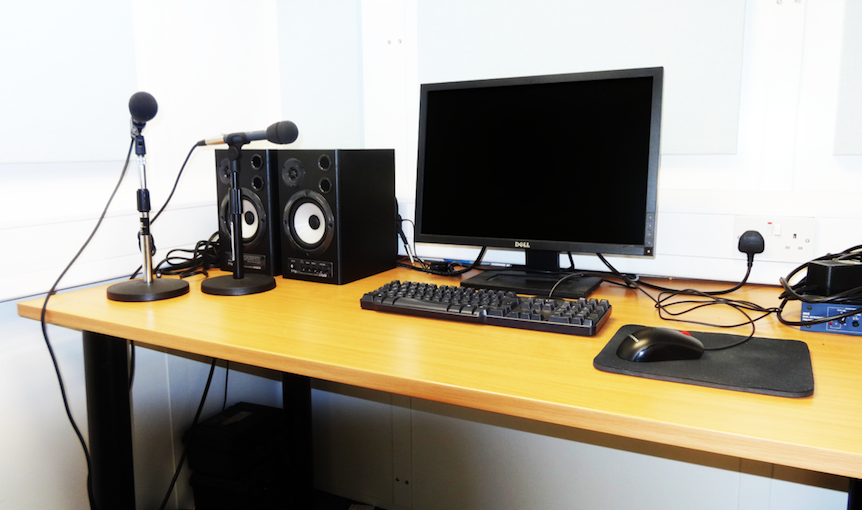 ‌‌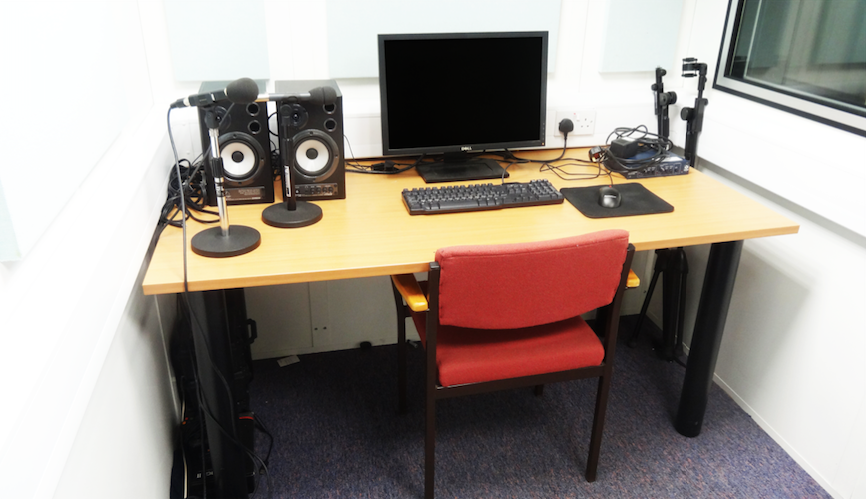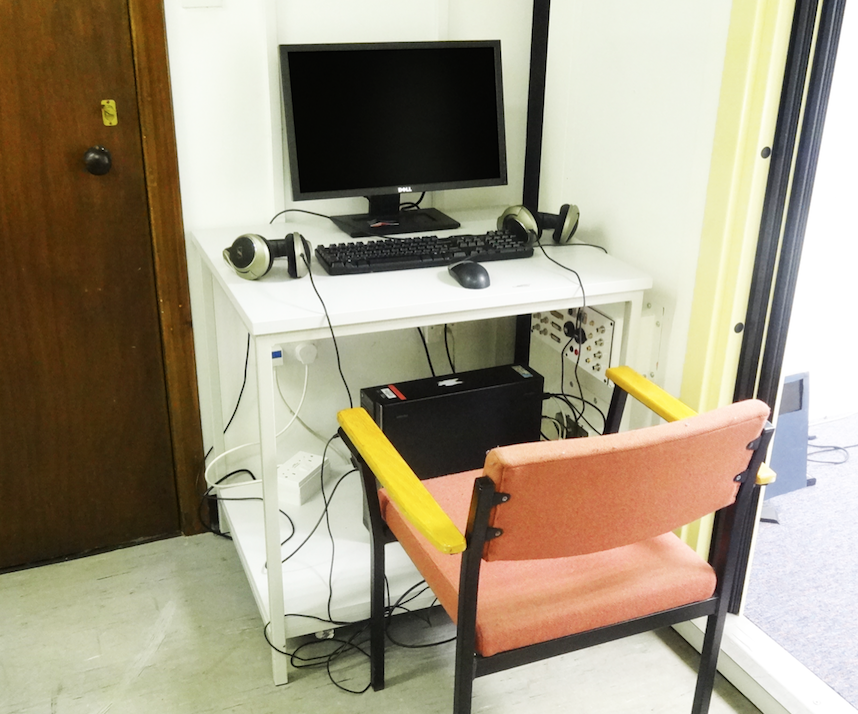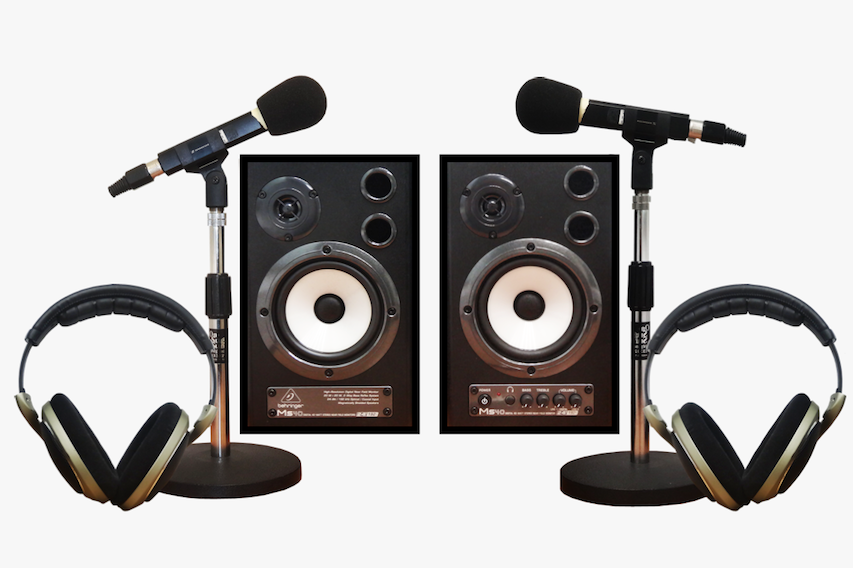 Recording
Sound Booth (Username for booking studio is 'glasgow.experiment'. Password available on request)
Portable recorders