Resources
‌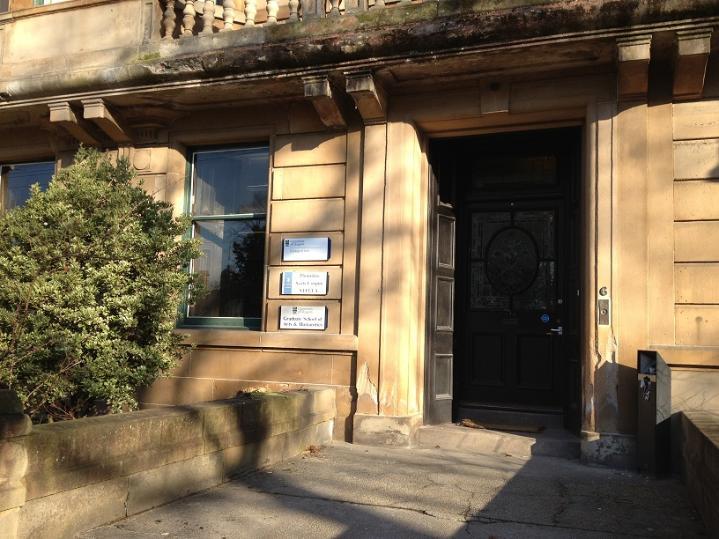 Students in the School of Critical Studies have access to a range of useful physical and online resources:
IT and laboratory resources
STELLA (Software for Teaching English Language and Literature and its Assessment) is a computer-assisted learning project, which has developed teaching software that can be incorporated into courses and enhance learning in tutorial and self-access modes. The STELLA classroom is located at 6 University Gardens, and has over 20 PCs with standard packages plus access to the School's own text archives and specialist teaching programs.
Glasgow University Laboratory of Phonetics (GULP) is a research and teaching laboratory. GULP has a main lab, located at 6 University Gardens, and a specialist recording studio, located within English Language at 12 University Gardens. Its facilities support teaching for Honours (third and fourth year) undergraduate students, as well as Masters and Doctoral students, and staff and research fellows also benefit.
Theology and Religious Studies has a Computing Lab providing online computers and printers, as well as a common room.

Library Resources
Glasgow University Library (GUL) is the major research resource at Glasgow for the humanities. The on-line catalogue makes it easy to establish where books are held, and there is on-line access to the catalogues of many other major UK libraries. Other facilities available in the library include photocopying machines, group study rooms, audio-visual facilities, textual databases and networked resources such as newspapers, journals, encyclopaedias and dictionaries, and online databases and collections.

The Special Collections Department holds several important collections of particular Scottish interest such as an unexplored archive of Scottish Victorian fiction, a collection of the letters of John Davidson and the Scottish Theatre Archive, a unique collection of nineteenth and twentieth-century theatrical material, as well as many holdings relating to Scottish poetry and prose. In addition, it is renowned for its medieval and early modern manuscripts and printed books in its Hunterian, Hamilton, Ewing, and Ferguson collections as well as for the internationally famous Stirling-Maxwell collection of emblem books from the sixteenth century and the recently acquired Edwin Morgan collection.
Subject libraries, supplementary to the main University collections, are primarily for the use of staff, research fellows and postgraduate students and are housed in individual Subject buildings. The Edwin Morgan Writing Room is the hub of the Creative Writing Programme and is home to a book, periodical and audio-visual library.
The Mitchell Library is within walking distance of the University and is Europe's largest public reference library, containing over a million volumes. It is a good alternative source of primary reading materials. The Mitchell is a designated Open University study centre - all Open University course materials are held in stock.
The resources of the National Library of Scotland, situated fifty miles away in Edinburgh, are also in easy reach, by rail or road.
Resources for Postgraduate Students