Professor Nick Pearce
Richmond Chair of Fine Arts

(History of Art)
telephone: 01413303826
email: Nick.Pearce@glasgow.ac.uk
R201 Level 2, School of Culture &Creative Arts, 8 University Gardens, Glasgow G12 8QH
https://orcid.org/0000-0003-2288-2430
Research interests
Research Interests
Photography in China, particularly Western photographers and their work in China from the mid-19th to the early 20th century, but also Chinese photographers and how photography was received in China during this period.
Collectors and patterns of collecting of Chinese art both in the West and in China, during the 18th, 19th and early 20th centuries. This includes the growth of both private collectors and institutional collecting and the mechanisms that fuelled these activities.
Historiography of Chinese art studies in the West from the late-19th through to the first-half of the 20th century.
Provenance research in Chinese art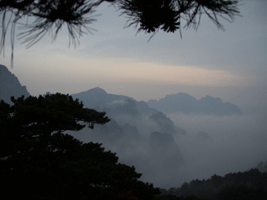 Grants
Asian Art Web-based Provenance project with the Freer-Sackler Galleries, Washington DC (Berg Foundation Grant), 2015-16.
Co-investigator: Evaluating Methods of Aesthetic Enquiry Across Disciplines' Leverhulme Network (PI: University of Manchester) 2015-18.
Catalogue of the Chinese Collections in the Lady Lever Art Gallery
Funded by the Leverhulme Trust. Worked together with Dr Yupin Chung and staff of the National Museums Liverpool over a 3-year project to create an electronic catalogue of the Collection, made available to the public as a web-based resource in 2009.
Chinese Art Research into Provenance
A Provenance Database for Chinese Works of Art at The Burrell Collection. An AHRC-funded project, 2004.
Supervision
I welcome applications from PhD students in the areas of photography in China, collectors, collecting and collections of Chinese works of art and the historiography of Chinese art studies in the West.
Fung, Helena
From East to West and Back Again: A critical review of the cross-cultural consumption, collecting and historiography of Chinese 'classic' furniture from the Ming and early Qing dynasties.
Wu, Yunong
Global Transformation and Regional Reception: Collecting Practice of Mounted Chinese Porcelain in 19th-Century Britain
Zhao, Haoyang
Collecting objects from the Summer Palace in the mid-late 19th century British collections, the transformation of identities, receptions and outcomes.
Teaching
MSc Collecting and Provenance Studies in an International Context.
Junior Honours: Images of China.
Additional information
Affiliation
Visiting Professor on the Masters Program in the History of the Decorative Arts, Smithsonian Institution, Washington DC in 2012, 2013, 2014 and 2015
Administration
University Senate
Christie's Education Joint Board
Hunterian Strategy and Advisory Boards
Kelvinhall Project Board
Confucius Institute and Scottish Centre for China Research Advisory Board
Academic Council, Glasgow School of Art
External Responsibilities
Board of Trustees, National Galleries of Scotland (2014 - )
Board of Trustees, the Sir William Burrell Trust (2014 - )
Board of Trustees, the Textile Conservation Foundation (2012 - )
Fellow, Smithsonian Provenance Research Initiative, Smithsonian Institution
Advisory Committee for Research on European Paintings, National Gallery London
Major Capital Projects Strategic Board, National Galleries of Scotland