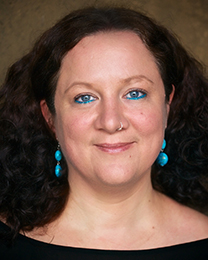 School of Culture & Creative Art, Theatre Film and TV Studies, Gilmorehill Halls,
Dr Lizelle Bisschoff
Lecturer (Theatre, Film and Television Studies)
Research interests
Research Interests
My primary research interest lies in contemporary African cinema, and I am working on various aspects of this, including:
Science fiction and fantasy in African film: I am currently busy preparing a journal article and a proposal for a monograph on this topic
Gender and African cinema: I am interested in the role of women in African cinema, in front of and behind the camera
African film festivals, in Africa and internationally
African film and digital technologies, in particular the video-film industries such as Nigeria's Nollywood
Diasporic and exilic African cinema
Post-apartheid South African cinema
New documentary filmmaking in African cinemas
Nationalism and post-nationalism in African cinemas
Biography
I completed a three-year Lord Kelvin Adam Smith Research Fellowship in Film and Television Studies at the University of Glasgow from 2012-2015, and a two-year Leverhulme Trust Postdoctoral Research Fellowship in the Centre of African Studies (CAS) at the University of Edinburgh from 2010-2012. I hold a PhD on African cinema from the University of Stirling (2009), and an MSc in Cultural Studies from the University of Edinburgh (2005).
My PhD research focused on the role and representation of women in francophone West African and lusophone and anglophone Southern African cinema. In my Leverhulme postdoctoral research project my regional focus shifted to East Africa and I conducted research into the emerging film industries in East Africa, specifically in Kenya, Uganda and Tanzania.
I have done field research on African film in various African countries (including South Africa, Burkina Faso, Mali, Senegal, Ethiopia, Rwanda, Uganda, Kenya and Tanzania), and have attended numerous international film festivals, often as speaker and jury member.
Africa in Motion Film Festival: At the start of my PhD research in 2006 I founded the Africa in Motion (AiM) film festival, an African film festival taking place annually in Edinburgh and Glasgow. I directed the festival from 2006-2011 and currently act as advisor and member of the festival's Management Team and Board of Trustees. The inspiration for the festival grew out of my desire to combine my academic research with practical work in an attempt to make African cinema, which is hugely marginalised all over the world, more accessible to British audiences. The festival has screened almost 500 African films to audiences totalling around 30,000 over the past decade. In addition to the public outreach, education and dissemination dimensions of AiM, the festival also has strong academic and research elements, through academic symposia and panel discussions with invited international film scholars presenting their research and taking part in discussions. Film Studies students at the University of Glasgow have various opportunities to become involved in the festival, as volunteers, interns, as part of the festival's selection committee, and more.
Grants
University of Glasgow Chancellor's Fund, 2014, for an international one-day symposium entitled "Twenty Years of Democracy: Art and Activism in South Africa". The symposium took place in Dec 2014 at CCA in Glasgow and featured world-famous anti-apartheid activist and former judge for the South African Constitutional Court, Albie Sachs, as keynote speaker
Leverhulme Postdoctoral Fellowship, Sept 2010 to Aug 2012, for research on the emerging East African film industries
Scholarship from the British Federation of Women Graduates, July 2008 (£5,000), for PhD research
Research grant from the Carnegie Trust for the Universities of Scotland, June 2007 – June 2009 for a project entitled "Recovering Lost African Film Classics: Towards a History of Filmmaking by African Women"


Small project grant from the Arts and Humanities Research Council (AHRC), June 2006 – May 2007 for a project entitled "Recovering Lost African Film Classics: Towards a more complex history of African cinema"
Supervision
I welcome PhD applications from students in the areas of African Studies and African Film Studies.
Teaching
Convenor: MLitt in Film and Television Studies
Convenor: Festivals PG option
Level 1 Film and Television Studies: Looking, Listening, 'Reading'
Introduction to African Cinemas honours option
Sessions on MLitt Film and Television core course
Sessions on Genders PG option
Additional Information
Affiliation
Fellow of the Higher Education Authority (HEA)
External Responsibilities
Member of the Board of Trustees of the Africa in Motion Film Festival
Member of the editorial board of Critical African Studies (Taylor & Francis)
Administration
Convenor MLitt in Film and Television Studies
FTV Representative, Postgraduate Committee
Conferences and Presentations

Invited presentations – academic institutions
"Alternative futures and mythological pasts: African science fiction and fantasy in film", presentation for the School of Modern Languages and Cultures seminar series, University of Glasgow, Feb 2015
Presentation on African film and African film festivals at Centre of Global History workshop at the University of Dundee, Sept 2014
"The impact of digital technologies on the consumption of African audio-visual content", presentation at World Cinema on Demand workshop, Queen's University Belfast, Sept 2013
"Film as a tool for social change: Anti-FGM activism in Sembene's Moolaadé", presentation at The Arts of Peacebuilding: Theatre, Film and Dance workshop, University of Edinburgh, Aug 2013
"Archival Film Festivals: The Lost Classics of African Cinema", presentation at Imperial Archives and Cities workshop, AHRC Utopian Archives Research Network, University of Stirling, Feb 2013
"Digital as the new popular in African cinema? The impact of digital technologies on African screen media", presentation as part of Screen seminar series, Film and Television Studies, University of Glasgow, Jan 2013
"Images of Global Women: Identity and transcultural experiences in African female filmmaking", presentation at Les réalisatrices africaines francophones conference, Paris, France, Nov 2012
"National South African cinema", presentation at symposium on the 100 years anniversary of the founding of the African National Congress (ANC), University of Leeds, March 2012
"Bongoland's Hollywood: Funding, production and distribution in the Tanzanian video-film industry", Centre of African Studies seminar, University of Edinburgh, Feb 2012
Invited presentations – non-academic institutions
Panel member for Glasgow Short Film Festival symposium, March 2015
Presented two workshops on African film festival management and curation, Colours of the Nile Film Festival, Addis Ababa, Ethiopia, March 2014
"Film distribution and the Africa in Motion film festival", presentation at Film Africa Festival Distribution Forum, London, Oct 2012
"Beyond the tourist curios: Popular arts in contemporary Africa", presentation at Creative Scotland International Conference Engaging with the arts and infrastructure of sub-Saharan Africa, Edinburgh, Oct 2012
"Africa in Science Fiction", presentation at the Arnolfini Arts Centre, Bristol, June 2012
"Women in African Cinema: Questions of presence and absence", masterclass presented at National Gallery of Zimbabwe as part of International Images of Women Film Festival, Harare, Zimbabwe, Dec 2011, funded by the British Council in Zimbabwe
Conferences
Panel convener and chair for series of panels on the theme "African Utopias/Dystopias", African Studies Association UK (ASAUK) conference, University of Sussex, Sept 2014
Panel convener and chair for series of panels on the theme "Global and transnational connections in contemporary African arts and creative practice", European Centre for African Studies (ECAS) conference, Lisbon, Portugal, June 2013
"Beyond social realism: Fantasy and science fiction in contemporary African cinema", African Cinema Conference at University of Westminster, London, Nov 2012
"A modern medium in an ancient world: Reflections on the Zanzibar International Film Festival", presentation at the African Studies Association UK (ASAUK) conference, University of Leeds, Sept 2012
Panel convener and chair for series of panels on African cinema at African Studies Association UK (ASAUK) conference, University of Leeds, Sept 2012
"The rise of East African cinema: Women leading the way", Women in Film and Africa Conference at University of Westminster, London, Nov 2011
"Representing Africa in Europe: Programming the Africa in Motion Film Festival", presentation at the African Studies Association UK (ASAUK) conference at St Antony's College, Oxford, Sept 2010
"Digital production and distribution in African Cinema", Postcolonial Studies Association Conference at University of Stirling, May 2010
"Women Making Movies: The female pioneers of African cinema and the launching of a tradition", African Cinema Conference at the University of Urbana-Champaign, Illinois, US, Nov 2007
"History, Memory, Truth, Fiction: The Ethics of Representation in the Case of Rwanda", Peacemaking in the World of Film Conference at the University of Edinburgh, July 2007
"Female Storytelling through Film: Women Directors in West African Cinema", African Studies Association UK (ASAUK) conference, School of Oriental and African Studies (SOAS), University of London, Sept 2006
"A New Wave of South African Cinema: Filmmaking in the post-apartheid era", New Waves and New Cinemas Conference, University of Leeds, July 2006
"New Filmmaking in the New South Africa: The Project 10 Documentary Series", Crossing Places Conference, University of Nottingham, Feb 2006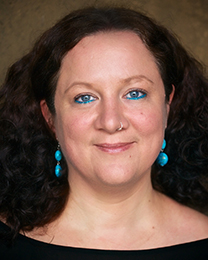 School of Culture & Creative Art, Theatre Film and TV Studies, Gilmorehill Halls,