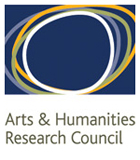 Welcome
Welcome to the home for a new research project on the British live music sector, led by Simon Frith (University of Edinburgh) and Martin Cloonan (University of Glasgow). Our research aims to investigate the social, cultural and economic impact of live music in the UK.
Rather than focusing on a particular musical genre, our project concentrates instead on understanding live music from the perspective of the live music promoter. It also aims to fill a significant gap in the scholarly knowledge and understanding of contemporary British musical culture, and to challenge and refine existing record-industry based accounts of music as a creative industry.
If you would like to learn more or become involved in our project, we would love to hear from you. We have links to a live music mailing list and discussion forum, ideas for student research projects, and other more detailed information about the nature of our research project available on this website.