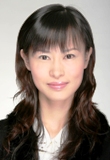 Dr Hongying Dong graduated from the School of Journalism & Communication at Renmin University of China, with a M.A. in the major of media economics, in 2007. She completed her PhD at Beijing Normal University in 2013, from the School of Arts and Media with expertise in radio and television arts. Since October 2013, she is undertaking research in the field of cultural industries in Tsinghua University as a Post-doctor, simultaneously taking the position of research fellow in the National Research Center for Cultural Industries based in Tsinghua University.
Tsinghua Research Center for Cultural Industries in an inter-disciplinary research institute founded in 2004 whose mission is to contribute to the development of China's cultural industries and which functions as a think tank for central government officials and is named as one of the "National Research & Development Bases for Philosophy and Social Science" of China.
Dr Hongying Dong visited CCPR in Glasgow in November 2014.