Shaping Scotland's Talent: Change, Flexibility and New Pathways in the Screen Industries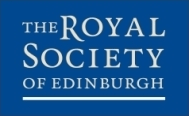 Developing 'talent' is a key aspect of the Scottish Government's Strategy for the Creative Industries (2011). At a crucial time of political and technological change, Scotland finds itself competing within a highly competitive global market to identify, attract and retain creative talent and strengthen its skills base.
Funded by the RSE, two themed workshops were organised by CCPR and held in 2014 addressing the following key areas:
1. Conceptualising Talent: How is the term 'creative talent' currently defined and understood within the academy, public policy, the Screen Industries and popular discourse? Do particular understandings of 'talent' work to limit policy intervention or exclude certain groups both on and offscreen? How do these relate to the complexities of a global labour market and changing working styles?
2. Best Practice: What are the different stages of talent development within the Screen Industries and are there examples of innovative approaches to supporting the film and TV workforce in Scotland and/or elsewhere?
3. Talent Clustering: How important is 'place' and 'mobility' in relation to talent and how can Scotland compete with both London and overseas to attract and retain talent within the Screen Industries?
4. New Pathways: Who are the gatekeepers of talent and what barriers to entry exist in the Screen Industries? Is digital technology being effectively utilised to identify and nurture talent and ensure a diversity of voices both onscreen and off?