Securing Scotland's Voice: Strategic Responses to the Digital Media Revolution in the National Press.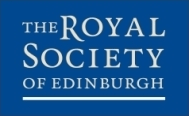 Scotland's indigenous newspaper press is amongst the oldest in Europe and has a distinguished history in shaping the nation's distinctive civil society and intellectual engagement with the wider world. At a crucial crossroads in Scotland's constitutional future it now faces a double challenge in safeguarding its material existence in response to the digital revolution that is reshaping the print media while simultaneously upholding its civic role 'in shaping contemporary Scottishness' and 'contributing to an increasingly distinct democratic culture north of the border', according to Professor Philip Schlesinger of CCPR in a 2011 Herald article calling for a new business model for the Scottish press (http://www.heraldscotland.com/comment/scottish-media/expert-says-scottish-press-needs-a-new-business-model-1.1118235).
This CCPR seminar programme, made possible by an award by the Royal Society of Edinburgh to Dr Alex Benchimol and Professor Philip Schlesinger, will bring together leading academics, journalists and policymakers from Scotland, the rest of the UK, Denmark, Norway, Catalonia, the Basque Country and Quebec for two themed seminars exploring:
the current economic and cultural state of the Scottish national newspaper press in relation to the digitization of the media, the proposed regulatory structures coming out of the Leveson Inquiry, and the urgent democratic challenge of the upcoming independence referendum; and
the current economic, political and regulatory challenges facing national press models from carefully selected international comparators, representing both nations without states (Quebec, Catalonia, the Basque Country), and small independent nation-states (Denmark, Norway).
This seminar programme will link-up key assessments of the economic, regulatory and political challenges facing the Scottish quality newspaper press from researchers, journalists, and policymakers within Scotland and the wider UK while also providing international perspectives on the current state of Scotland's national press from leading researchers and practitioners representing comparable national media ecologies in Europe and North America.
The first event, Securing Scotland's Voice: The State of the Scottish National Press in the Digital Age,will take place on 4th June 2013 and focuses on the present ecology of Scotland's press and the economic and political challenges facing it, most immediately the digital revolution in the media, the new regulatory environment post-Leveson, and the upcoming independence referendum.
The second event, Stateless Nations and Independent Nation States: Digital Press Ecologies in Catalonia, the Basque Country, Norway, Denmark and Quebec, will take place on 14th October 2013 and will bring in academic experts and media practitioners from Scandinavia, two of Spain's politically autonomous nations, and Quebec to compare their own national press models with Scotland's in light of present economic and political challenges to their survival.
Relevant documents:
• Mapping Futures for News - http://www.scottishinsight.ac.uk/Portals/50/Futures_News_Report.pdf
• McCluskey panel report – http://www.scotland.gov.uk/Publications/2013/03/5750
• Leveson Report - http://www.official-documents.gov.uk/document/hc1213/hc07/0780/0780.asp