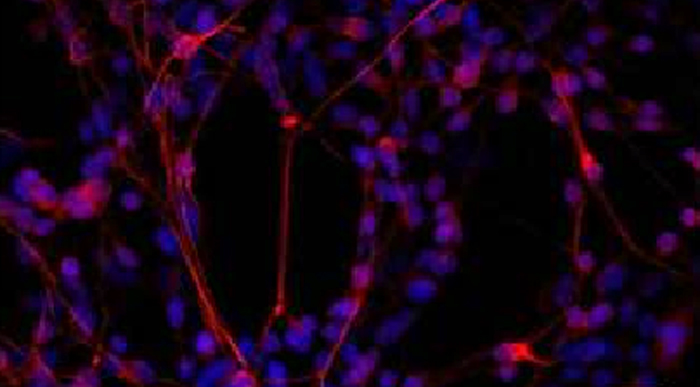 Epigenetics of stem cells and cancer stem cells
Dr. Katherine West
Dr Katherine West
Senior Lecturer

(Molecular Biosciences)
telephone: 0141 330 1824
email: Katherine.West@glasgow.ac.uk
pronouns: She/her/hers
Room 338, West Medical Building, University of Glasgow, G12 8qq
Research interests
Epigenetics of stem cells and cancer stem cells
Neural stem cells (NSC) have the ability to proliferate and differentiate into all neuronal and glia cell types within the brain. In addition to their essential role during development, NSCs are important for learning, memory and neuronal repair in adults. Genetically mutated NSC are also thought to be the origin of glioblastoma, which is one of the most common brain tumours in adults and has a very poor survival rate.
My lab is interested in the epigenetic mechanisms that control gene expression in stem cells. We are using next generation sequencing to study the changes in histone modifications during stem cell differentiation and malignant transformation. By understanding the epigenetic mechanisms underlying these cell type transitions, we hope to facilitate the use of epigenetic and stem cell therapies to treat cancer and neurodegenerative disease.
Grants
Grants and Awards listed are those received whilst working with the University of Glasgow.
Engineering Zinc finger proteins for efficient gene targeting in human cells
Tenovus Scotland
2011 - 2013

The Molecular Nose
Engineering and Physical Sciences Research Council
2007 - 2011

The role of the chromatin unfolding protein HMGN1 in the cellular response to DNA damage
Association for International Cancer Research
2007 - 2010

Understanding how the chromatin protein HMGN3 regulates target gene expression
Biotechnology and Biological Sciences Research Council
2005 - 2008

The role of the chromatin protein HMGN3 in cytokine-induced gene expression
European Commission
2005 - 2006

Investigation into a peptide inhibitor of HMGN proteins that could sensitise cancer cells to radio- or chemotherapy
Tenovus Scotland
2004 - 2005