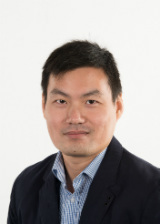 Dr Wee Meng Yeo
Senior Lecturer in Operations Management (Management)
Biography
Wee Meng joined the Adam Smith Business School in January 2018. He is interested in pursuing practice-inspired research and teaching in operations management.
Prior to joining University of Glasgow, he was a research scientist at the Singapore Institute of Manufacturing Technology. In his former role, he was involved in industry-assist projects such as software development and training in the areas of demand forecasting and inventory planning.
He also held postdoctoral position at Georgia Institute of Technology, and was a member of the adjunct faculty with Singapore Management University.
Research interests
Wee Meng is a member of the Services and Operations Management research cluster.
Areas of expertise:
Operations management
Supply chain management
Inventory management
Demand forecasting
Supervision
I am interested in supervising PhD projects in the field of (1) digital technologies in manufacturing and service processes, (2) operations-marketing interface, and (3) humanitarian operations.
Currently, my research mainly uses techniques in applied probability, operations research and game theory. However, I also welcome students with interests to apply multidisciplinary approaches to pursue similar research areas.
Teaching
Undergraduate
Project management
Operations management