Professor Serafeim Tsoukas
Professor in Corporate Finance and Banking (Accounting & Finance)
Biography
Serafeim Tsoukas joined Economics at Glasgow in January 2011, and was previously an ESRC postdoctoral fellow at the University of Nottingham. He holds an Economics PhD from the University of Nottingham and further Economics degrees from the Universities of Nottingham (MSc) and Patras (BSc).
Serafeim has held visiting research positions at the Bank for International Settlements, the Hong Kong Monetary Authority, the Federal Reserve Bank of San Francisco and Columbia Business School.
Research interests
Serafeim is a member of the Finance research cluster.

Areas of expertise:
Corporate Finance
Emerging Markets Finance
Financial Economics
Applied Macroeconomics
Grants
Awards:
SIRE - Early Career Engagement Grant, August 2013 £2,500
Adam Smith Research Foundation - Asian bond markets , December 2012, £1,997
Carnegie Trust - Research Grant, October 2011, £1,000
BESTS - University of Nottingham, November 2010, £2,500
Universitas 21 - Visiting fellowship, October 2010, £600
Fitch Ratings - Market Implied Ratings, January 2008, £8,000
ESRC - New Directions in the Economics of Finance, Postdoctoral Fellowship, October 2008, £134,000
Submitted:
Russian FOREX - RISE European Commission (co-investigator), e300,000
In Preparation:
Sovereign debt: economic, legal and policy implications - ESRC (co-investigator), £1,500,000
Supervision
Zerun Liu, (entry January 2015)
Ping Zhang, Chinese Government funded (entry January 2015)
Udichibarna Bose, ESRC funded (entry October 2012)
Filipa Fernandes, (entry October 2012)
Mahdi Lofti-Heravi, (entry October 2012)
Kai Wong, (entry January 2012)
Teaching
Current Lecturing
Corporate Finance and Investment (MSc), University of Glasgow
Modern Theory of Banking and Finance (MSc), University of Glasgow
Previous Lecturing/Tutoring
2008-2010 - Financial Econometrics (MSc), University of Nottingham
2007-2008 - Financial Economics, Applied Economics, University of Newcastle
2004-2007 - Macroeconomic Theory, Introductory Econometrics, Quantitative Methods, University of Nottingham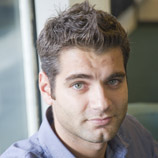 Economics, Gilbert Scott Building, Room 662, Hewden Stewart Rooms,