Professor Sabina Siebert
Professor of Management (Management)
Biography
Sabina currently works as a Professor of Management in the Adam Smith Business School, University of Glasgow. With her background in linguistics, literature and cultural studies she started her career as a tutor in British culture in the University of Łódź, and a tutor in Slavonic culture at the University of Glasgow. Her interest in social-cultural theory and research into representations of working-class culture brought her closer to the area organisational sociology, which consequently led to a move to Caledonian Business School where she worked in the Department of People Management, and the Department of Cultural Business. In 2010, she moved to the University of Glasgow where she researchs and teaches in the area of change management, organizational behaviour and human resource management.
Grants
2016 - British Academy Mid-Career Fellowship, 'Trust in science: Managing overflow in science', (£155,000)
2016 - 'Exploring the effects of context on senior medical trainee transition experiences: a multi-country project,' Association for Medical Education in Europe (Co-investigator, £10,000)
2015 – 'Exploring the transition experiences of higher-stage medical trainees', funded by the Scottish Medical Education Research Consortium (co-investigator, £69,000)
2014 - Consultants' experience of the changing nature of work in the NHS in Scotland, the British Medical Association, Scottish Consultants Committee (co-investigator, £49,000)
2010 – 'Voluntary work experience in the creative and cultural industries' Business, Management, Accountancy and Finance subject group in HEA (Principal Investigator, £3,000)
2008 – 'The use of electronic submission and assessment system within a Virtual Learning Environment', Business, Management, Accountancy and Finance subject group in HEA (Principal Investigator, £3,000)
2007 – 'Exploring the use of Bachelors degree in relation to work based learning' conducted for the Quality Assurance Agency Scotland (Co-investigator, £8,000)
2006 – 'Gender Balance in Community and Local Authority Councils', conducted for The Scottish Adult Learning Partnership Edinburgh (Principal Investigator, £28,000).
Supervision
Potential PhD Supervision Topics
Dr Sabina Siebert is interested in supervising PhD researchers in the area of organizational trust, the workplace learning, change management, trade union studies and management in the creative and cultural industries.
PhD Supervision
James Baird (2016+) PhD: How audit partners make decisions; the impact of new audit methods, the compliance culture and systemic regulations the process of audit decision-making
Robert Millard (2016+) PhD: Value creation and destruction in transatlantic law firm mergers
Nicola Fleming (2015+) PhD: Organizational trust and distrust in the shipbuilding industry
Karen Bilsland (2014+) PhD: Labour process theory and the social production of retail work spaces
Branko Bozic (2012 – 2016) PhD: Consumer trust repair – the case of the food contamination scandal in the UK
Ijeoma Okpanum (2012 – 2016) PhD: Hybridity in contemporary commercial organizations: Implications for employee trust
Bridget Hanna (2009 – 2015) Professional Doctorate: Professional competency frameworks in psychology
Teaching
Postgraduate:
Courses taught in the last 5 years:
Managing Complex Change (MA), Management in the Creative Industries (MSc), Managing Creativity and Innovation (MSc), Research Methods (MA and MSc), Organizations and Management (MA), International Human Resource Management (MSc), Policy in the Cultural Sector (BA).
Additional information
Professional activities and membership of professional bodies
British Academy Mid-Career Fellow (2016/17), conducting research on Trust in Biomedical Science: Managing Overflow in Science;
Former Editor-in-Chief (2015-2017) and Co-Editor (2013-2015) of European Management Journal;
Visiting Professor at the University of Gothenburg, Sweden;
Visiting Fellow at Macquarie University, Australia (2014-2015);
Chartered Member of the Chartered Institute of Personnel and Development (CIPD);
Fellow of the Higher Education Academy (from 2004);
Member of the European Group of Organization Studies (EGOS);
Member of the Academy of Management (AoM);
Member of the British Academy of Management (BAM);
Member of the European Academy of Management (EURAM);
Member of the Australia and New Zealand Academy of Management (ANZAM);
Editorial Board Member of the following journals:

Work Employment and Society;
Journal of Management Inquiry;
Human Resource Development Quarterly.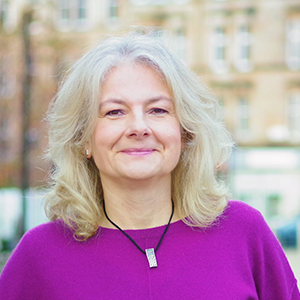 College of Social Sciences, Adam Smith Business School, Room 408b, West Quadrangle, Gilbert Scott Building