Professor Melanie Simms
Professor of Work and Employment (Management)
telephone: 0141 330 7070
email: Melanie.Simms@glasgow.ac.uk
https://orcid.org/0000-0002-2790-5622
Biography
Melanie Simms is Professor of Work and Employment at the University of Glasgow Adam Smith Business School. Her research focuses on two main areas:
worker voice
the transitions of young people into the labour market
Probably unsurprisingly, she is also interested in young people's voice at work, especially in trade unions. She has worked around the UK at the University of Leicester, University of Warwick, University of Kent, Cardiff University and the University of Oxford.
Grants
The effect of English-only instruction on skill formation and labour market readiness of young Malawians, SFC-GCRF. Co-Investigators: Dr Kristinn Herrmannsson and Dr Colin Reiley (£58,234, Oct 2018 to June 2019)
Bargaining for Social Rights in the Public Sector (BARSOP), European Commission, Netherlands, Germany, Spain, Slovakia, Italy, Denmark (€345,009, April 2016 to April 2018)
Negotiating Wage (In)Equality (NEWIN), European Commission, Netherlands, Germany, Slovakia (€264,112, January 2015 to Dec 2016)
Young workers and Trade Unions, Hans Böckler Stiftung, Cornell University (USA), Germany, Netherlands, France (€200,000, August 2014 to August 2018)
Representation of the losers of the crisis, British Academy Small Grant, Warwick, Munich, Milan (£9,447, Sept 2015 to August 2016)
Precarious Pathways to Employment for Young People? Economic and Social Research Council, Warwick, Open, Aston (£781,097, May 2014 to May 2017)
Bargaining for social rights at sectoral level (BARSORIS), European Commission. Co-investigator: Professor Maarten Keune (PI), University of Amsterdam (€180,570, January 2014 to November 2014)
Employer experiences of hiring young workers, British Academy Mid-Career Fellowship, (£121,400, September 2013 – August 2014)
Youth unemployment, UnionLearn. Co-Investigators: Dr Ben Hopkins (Aberystwyth) and Dr Sophie Gamwell (Warwick) (£33,330, October 2012 – March 2013)
Bargaining for Social Rights (BARSORI), European Commission. Co-investigator: Professor Maarten Keune (PI), University of Amsterdam (€158,443, March – November 2011)
Young workers and precarious employment, Institute for Advanced Studies, University of Warwick. Co-investigator: Dr Rosario Undurraga, University of Warwick (£3,100, June – July 2011)
ESRC seminar series – Young workers and precarious employment, Economic and Social Research Council. Co-investigator: Dr Lefteris Kretsos (PI) and Professor Miguel Martinez Lucio (£17,000, September 2010 to September 2012)
An evaluation of recent developments in trade union organiser training, Nuffield Foundation. Co-investigator: Dr Jane Holgate, London Metropolitan University (£11,756, September 2006 to December 2007)
Mobilising non-standard workers, Research Development Fund (Internal). Co-investigator: Dr Deborah Dean, Warwick Business School (£2,000, January 2006 to January 2007)
Supervision
Current supervision
Lachlan Smith, University of Leicester
Young people's experiences understanding of education and work
Paul Quigley
Employers experiences of apprenticeship policy in Scotland. Funded by Skills Development Scotland and ESRC
Michelle Trottier
Understanding the employability impact of networked learning
James Gulcecher
Young people's experiences of the labour market
Christopher McAdam
Organisation responses to managing staff with care responsibility for older relatives
Teaching
Fundamentals of Human Resource Management
Contemporary Issues in Human Resource Management
Contemporary Issues in Work and Employment
Strategic Human Resource Management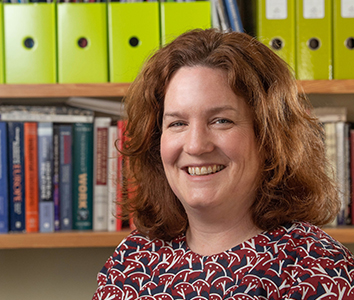 Room 505E, Adam Smith Business School, Gilbert Scott Building, Glasgow, G12 8QQ