Professor Melanie Simms
Professor of Work and Employment (Management)
telephone: 0141 330 7070
email: Melanie.Simms@glasgow.ac.uk
https://orcid.org/0000-0002-2790-5622
Biography
Melanie is Professor of Work and Employment. Prior to joining the University of Glasgow, she worked at the University of Leicester, University of Warwick, University of Kent, Cardiff University and the University of Oxford.
Research interests
Her research interests include:
Young workers' transitions into work
Employment policy to support young workers e.g. apprenticeships
Employer engagement with labour market policies
Worker voice, especially through trade unions
Trade union renewal in the UK and internationally
Grants
Young workers and trade unions. Hans Boeckler Stiftung. 2014-ongoing.
Bargaining for Social Rights in the Public Sector – BARSOP. European Commission. 2016-2018
Negotiating Wage (In)Equality – NEWIN. European Commission. 2014-2018.
Precarious Pathways to Employment for Young People? ESRC. 2014-2017.
Representation of the losers of the crisis. British Academy Small Grant. 2015-2016.
Bargaining for social rights at sectoral level – BARSORIS. European Commission. 2014.
Employer experiences of hiring young workers. British Academy Mid-Career Fellowship. 2013-2014.
Youth unemployment policies. Unionlearn. 2012-2013.
Bargaining for social rights – BARSORI. European Commission. 2011.
Young workers and precarious employment. ESRC seminar series. 2010-2012.
Evaluating developments in union organiser training. Nuffield Foundation. 2006-2007.
Supervision
Lachlan Smith – graduate identities in their transitions into the labour market.
Interested in supervising PhD student around the following topics:
Employment relations theory
Collective interests especially with regard to worker voice and trade unionism
Trade union renewal
Union organising
Employer behaviour with regard to engaging (or not) with labour market policies to help young people and other vulnerable groups
Teaching
Human Resource Management
Employment relations
Comparative industrial relations
Additional information
Elected Fellow of Royal Society of Arts
Academic Fellow of Chartered Institute for Personnel and Development
Fellow of Higher Education Academy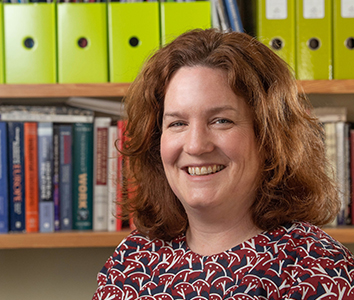 Room 505E, Adam Smith Business School, Gilbert Scott Building, Glasgow, G12 8QQ