Dr Luis Angeles
Senior Lecturer (Economics)
telephone: 01413308517
email: Luis.Angeles@glasgow.ac.uk
https://orcid.org/0000-0002-9254-4608
Biography
Dr Angeles is Senior Lecturer in Economics at the University of Glasgow Adam Smith Business School, where he has been working since 2006. He holds a PhD in Economics from the University of Lausanne, Switzerland.
Dr Angeles has published academic work in Economic History, Economic Development, Money and Banking, and more. He has been on the editorial board of the Journal of International Economics (2013-1018) and is external examiner for the University of Manchester (2018-present). At the University of Glasgow, he has been director of MSc programmes in Development, P&DR Reviewer, and currently, Deputy Head of Subject.
Dr Angeles is a national of Bolivia and the United Kingdom.
Research interests
Luis is a member of the Macroeconomics research cluster.
Areas of expertise:
Economic history
Economic development, inequality
Money and banking
Supervision
Current students
Michael Renfrew
Chomba Kalunga
Teaching
Economics of inequality and deprivation (PGT)
Modern theory of banking and finance (PGT)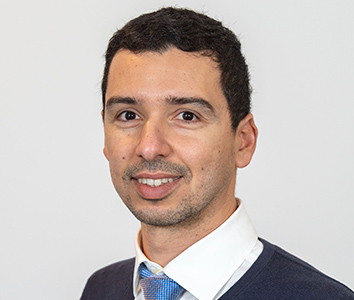 College of Social Sciences, Adam Smith Business School, Room 204E, West Quadrangle, Gilbert Scott Building, Glasgow, G12 8QQ