Dr Grant Hopcraft
Senior Lecturer

(Ecology & Environmental Change)
telephone: 0141-330-6993
email: Grant.Hopcraft@glasgow.ac.uk

Institute of BAH&CM, Room 322, Graham Kerr Building
https://orcid.org/0000-0002-9617-9951
Biography
2015-current: Senior Research Fellow - University of Glasgow
2012–2015: Lord Kelvin Adam Smith Fellow – University of Glasgow
2012: Post-doctoral research associate – University of St Andrews
2011-2012: Post-doctoral research – Frankfurt Zoological Society
2005-2010: PhD. Community and Conservation Ecology – University of Groningen
2003-2008: Serengeti GIS & Ecological Monitoring – Frankfurt Zoological Society
1999-2002: MSc. Zoology & Teaching assistant – University of British Columbia
1996-1999: Serengeti Lion Project – University of Minnesota
1990-1995: BSc. Biology (Cooperative Education Program) – University of Victoria
Research interests
My research broadly investigates landscape-scale ecological processes that determine the distribution and abundance of animals. I focus on African savannahs as model ecosystems to investigate how underlying biogeographical gradients, such as rainfall and soil fertility, influence animal nutrition and predation rates, and how these gradients structure community assemblages.
I study ecosystems from a large-scale holistic perspective by combining field metrics (including intensive soil and grass sampling, GPS tracking wildebeest and zebra migrations, resident animal censuses, biodiversity inventories) with digital mapping and remote sensing (GIS/RS) to test biological theories.
I am particularly interested in:
Migrations and movement of animals using GPS tracking, physiological indicators and state-space models
Ecosystem dynamics including how disturbance events and interactions between species can shift ecosystems into different states
The impacts of climate change on animal populations and human livelihoods especially in terms of disease transmission and competition for limited resources
Animal censuses and biodiversity estimates
Remote sensing and GIS
Element analysis of grass and forage
Publications: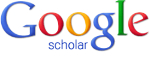 Live Updates from the Serengeti Migration
Get daily updates from the GPS collared wildebeest and zebra migration from our public website:
Serengeti Tracker App:
Track the Serengeti wildebeest and zebra migration in real time
‌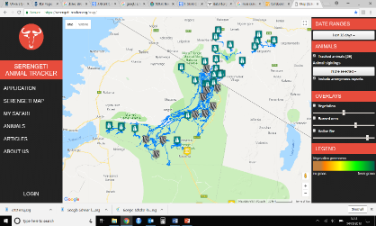 Research units
Grants
Grants and Awards listed are those received whilst working with the University of Glasgow.
Comparing the movement of African herbivores and the effect of climate induced environmental asynchronies
The Royal Society
2022 - 2024

Linking Cumulative Effects of Anthropogenic Disturbance to Animal Movement and Population Dynamics
Natural Environment Research Council
2021 - 2024

Sustainable management of the Serengeti-Mara ecosystem through the Serengeti Biodiversity Programme
United Nations Environment Programme
2021 - 2021

Transport and trophic effects of migratory ungulates on infectious disease hotspots
Biotechnology and Biological Sciences Research Council
2020 - 2023

Supporting Training and Research for the Serengeti
Zoo Zurich AG
2020 - 2023

Understanding the cause of the decline of a near threatened Puku antelope: using DNA metabarcoding to assess the impact of competitive exclusion by livestock.
The Rufford Foundation
2019 - 2020

Serengeti wildebeest population survey
Frankfurt Zoological Society
2018 - 2019

SFC-GCRF: Identifying GCRF challenges for sustainable agriculture and ecosystem services in Tanzania's livestock sector
Scottish Funding Council
2016 - 2017

BBSRC IAAF - Boyd Orr Tanzania Research Accelerator
Biotechnology and Biological Sciences Research Council
2016 - 2017

AfricanBioServices
European Commission
2015 - 2019

Can tail hair inform us about an animal's history? Recreating a physiological diary of migrating Serengeti wildebeest through time
British Ecological Society
2014 - 2015

Can tail hair inform us about an animals history? Recreating a physiological diary of migrating Serengeti wildebeest through time
British Ecological Society
2014 - 2016

Novel approaches to recreating animal histories: the metabolic signature of hair (ISSF Catalyst)
Wellcome Trust
2013 - 2014