Dr Dominic McCafferty
Senior Lecturer

(Physiology Ageing & Welfare)
telephone: 01360870516
email: Dominic.McCafferty@glasgow.ac.uk

Room 233, Scottish Centre for Ecology and the Natural Environment, Drymen, Glasgow, G63 0AW
https://orcid.org/0000-0002-3079-3326
Biography
University of Glasgow 1999 -
Muséum National d'Histoire Naturelle (MNHN) France 2016 - 2017
National Trust for Scotland 1999
British Antarctic Survey 1993 - 1998
University of Edinburgh Ph.D. 1989 – 1993
University of Edinburgh BSc. (Hons) Ecological Science 1985 – 1989
Editor in Chief Journal of Thermal Biology 2022-
Editor in Chief Ibis 2017-2022
Research interests
My research explores questions related to thermal adaptation, behavioural thermoregulation, microclimate selection and stress-related temperature responses of animals. Much of this work involves the application of thermal imaging as a non-invasive technique of measuring surface body temperature and modelling metabolic heat production. I work on a range of endotherms from small birds to elephant seals.
I am also interested in examining adaptations of animals to urban environments, with a particular focus on water voles in urban grasslands. My latest research project aims to understand habitat suitability and connectivity for a range of species within fragmented urban habitats, and forms part of the GALLANT project. I am based at the Scottish Centre for Ecology and the Natural Environment.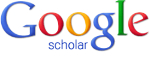 ‌
Research units
Publications
Number of items: 94.
2023
2022
2021
2020
2019
2018
2017
2016
2015
2014
2013
2012
2011
2010
2009
2008
2007
2006
2005
2004
2003
2002
2001
2000
1999
1998
1997
1996
This list was generated on Fri Jun 9 21:32:33 2023 BST.
Number of items: 94.
Articles
Books
Book Sections
Edited Books
Conference or Workshop Item
This list was generated on Fri Jun 9 21:32:33 2023 BST.
Grants
Grants and Awards listed are those received whilst working with the University of Glasgow.
Making field work equal, diverse and inclusive
Natural Environment Research Council
2021 - 2022

Glasgow's Grassland Water Voles - sustainable habitat management project
People's Trust for Endangered Species
2018 - 2019

North East Glasgow Water Vole Project
Scottish Natural Heritage
2018 - 2021

Water Voles in the City
Glasgow City Council
2017 - 2019

Water vole conservation
Glasgow City Council
2017 - 2017

Water Vole Survey
Glasgow City Council
2016 - 2017

Water Vole Public Engagement Project
Scottish Natural Heritage
2015 - 2017

Environmental research for a changing world
Wellcome Trust
2014 - 2014

Research in the ecology of fossorial water voles in Glasgow's East End
Glasgow Natural History Society
2014 - 2018

International Marine Conservation Congress (IMMC) 2014
Society for Conservation Biology
2013 - 2014

The energetics of moulting elephant seals
Marine Alliance for Science and Technology Scotland
2013 - 2013

The energetics of moulting souhern elephant seals determined by thermal imaging
Marine Alliance for Science & Technology Scotland
2013 - 2013

Thermography as a tool for the assessment of stress and affective states in an avian model
Biotechnology and Biological Sciences Research Council
2013 - 2016

Supervision
McCaskill, Michael
Understanding the Urban Ecology of Badgers in Scotland
Plant, Emma
Community and privately-owned urban (green) spaces as Nature-based Solutions
Research datasets
Number of items: 2.
2023
Plant, E., McCafferty, D. J. and Robinson, J. (2023) Body mass and the role of environmental factors in urban and rural bumblebees. [Data Collection]
2019
Jerem, P., Jenni-Eiermann, S., McKeegan, D. , McCafferty, D. and Nager, R. G. (2019) Eye region surface temperature dynamics during acute stress relate to baseline glucocorticoids independently of environmental conditions. [Data Collection]
This list was generated on Fri Jun 9 00:49:16 2023 BST.