Workshop on Diversity in Telomere Dynamics (31 October - 3 November 2016)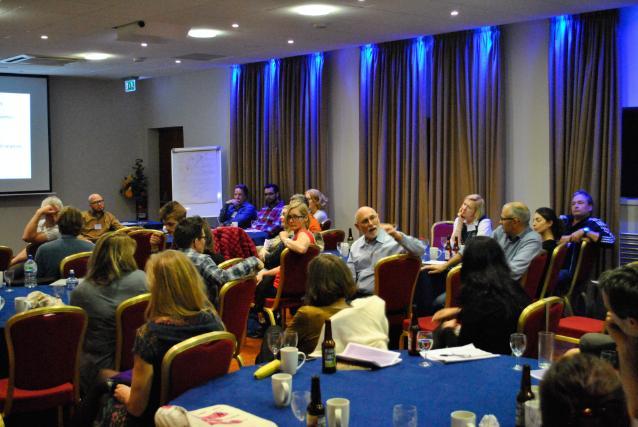 The meeting was organized Pat Monaghan and Mary Ryan from the University of Glasgow and Dan Nussey from the University of Edinburgh and formed part of a workshop series conducted as part of International Network on Telomere Dynamics funded by the Leverhulme Trust. Throughout their legacy these workshops have brought together international experts from the biomedical and biological sciences and increased consensus between researchers studying telomere biology from different research angles. Much of this has been facilitated by the collaborative and open atmosphere of the meeting and diverse expertise of the attendees.
Topics covered included:
· How best to measure variation in telomere length across species and individuals?
· Environmental and genetic sources of variation in telomere length
· Telomeres and the ageing process
· How variation in telomere loss and restoration relates to life history variation
Plenary speakers were Vera Gorbunova (University of Rochester, USA), Pat Monaghan (University of Glasgow, UK), Jerry Shay (University of Texas Southwestern Medical Centre, USA) and Abraham Aviv (Rutgers New Jersey Medical School, USA).
---
First published: 18 November 2016