SCENE is set for Scotland's most beautiful classroom
Published: 21 August 2014
The Chief Scientific Adviser for Scotland is unveiling new facilities at the Scottish Centre for Ecology and the Natural Environment (SCENE).
The Chief Scientific Adviser for Scotland is unveiling new facilities at the Scottish Centre for Ecology and the Natural Environment (SCENE) today (Thursday 21 August).
Professor Muffy Calder will officially open a £3m state-of-the-art teaching extension at SCENE, Scotland's flagship centre for ecological field research. The event marks the completion of a total replacement of SCENE's facilities begun with the development of a £3.6m research wing, which opened in 2007. The expansion was funded by public donations and the EU INTERREG IVA programme.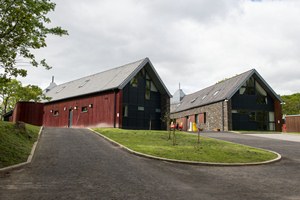 SCENE, located on the shores of Loch Lomond, is the University of Glasgow's environmental science field station. Established in 1946 as the first of its kind in the UK, SCENE's access to Loch Lomond's pristine aquatic and terrestrial environments makes it ideal for research, teaching and training in ecology and environmental science.
SCENE researchers' work on terrestrial and freshwater ecosystems addresses fundamental and applied questions in ecology, evolutionary biology, physiology and disease ecology.
Professor Calder, who is also Professor of Formal Methods in the University of Glasgow's School of Computing Science, said: "Scotland's natural landscape has inspired people for generations, and this is a wonderful setting for science research. Scientists at SCENE are well placed to help us understand more about our environment, and to give us the tools we need to make best use of it and protect it for years to come."
The Harry Slack Teaching Building provides a major boost to SCENE's undergraduate and postgraduate education facilities. It incorporates a new lecture theatre, teaching laboratory, specialist stores and accommodation for 45 students and teachers.
Professor Colin Adams, Director of SCENE, said: "We're delighted by the financial support we've received from members of the public. More than 550 donors contributed towards the expansion of SCENE and their enthusiasm for our work is tremendously inspiring.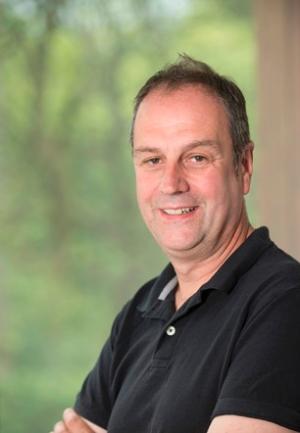 "The expansion of our research building has increased our research capacity threefold in recent years and our researchers are working in some fascinating areas. For example, we're exploring how freshwater fish populations can expand our understanding of evolutionary processes and the effect that hydroelectric power generation has on fish migration. We are also examining how city life affects the behaviour and well-being of wildlife by comparing birds in our surrounding woodlands to those in Glasgow.
"We're excited about the prospects for teaching offered by our new facility. The extension does a fantastic job of showcasing our surroundings in the Loch Lomond and Trossachs National Park. Our classrooms, which were designed to let in natural light and highlight our picturesque location, might well be the most beautiful in the UK."
The event is the centrepiece of an ongoing relaunch of SCENE, which has also included a series of events for donors and the local community to showcase current research, including climate change management, the impact of industrialization, threats to biodiversity and the effects of pollution.
SCENE's expansion was also supported by funding from the EU INTERREG IVA-funded IBIS project. IBIS, which stands for Integrated Aquatic Resources Management Between Ireland, Northern Ireland and Scotland, is an £8m collaboration with Queen's University Belfast and the Loughs Agency. The project is working to protect aquatic resources across Northern Ireland, the Border Region of Ireland and Western Scotland.
INTERREG IVA is managed by the Special EU Programmes Body (SEUPB). Lorraine McCourt, SEUPB director, said: "SCENE is an integral part of the IBIS project, which with a value of £8 million is one the largest environmental management initiatives funded under the EU's INTERREG IVA Programme. This reflects our belief in the aims and objectives of the project and the positive impact that it will have across the region for many years to come.
"Situated in the beautiful surroundings of Loch Lomond the centre will be a great place to work and study and will support the development of a new generation of marine resource management specialists."
SCENE benefits from the expertise of scientists from the University of Glasgow's Institute of Biodiversity, Animal Health & Comparative Medicine, part of the College of Medical, Veterinary & Life Sciences
---
First published: 21 August 2014
Related Links