RISK OF VIRUSES EMERGING IN HUMANS MAY NOT DEPEND ON THEIR ANIMAL HOST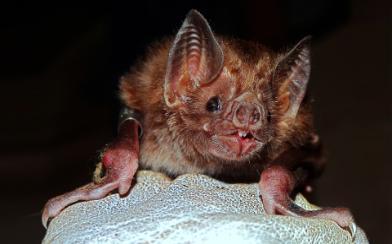 Like the current pandemic caused by the coronavirus SARS-CoV-2, which is thought to have originated in bats, most emerging infectious diseases are zoonotic viruses – diseases that spread from animals to infect humans.

As the impact of COVID-19 shows, emerging infectious diseases can seriously threaten human lives and livelihoods globally. Therefore, understanding which groups of animals or viruses pose the greatest risk is important for combatting new threats.

New research, led by the Institute of Biodiversity, Animal Health and Comparative Medicine and the MRC-University of Glasgow Centre for Virus Research and published in PNAS, shows for the first time that the risk of zoonotic viruses spreading to humans is largely the same across diverse groups of animal reservoirs.

Dr Daniel Streicker, Senior Research Fellow at the Institute of Biodiversity, Animal Health and Comparative Medicine, said: "Our finding that the number of zoonoses that have emerged from bats is about what would be expected for any mammalian group of their size casts doubt on the idea that traits of bats produce viruses with a heightened propensity to infect humans."
---
First published: 21 April 2020