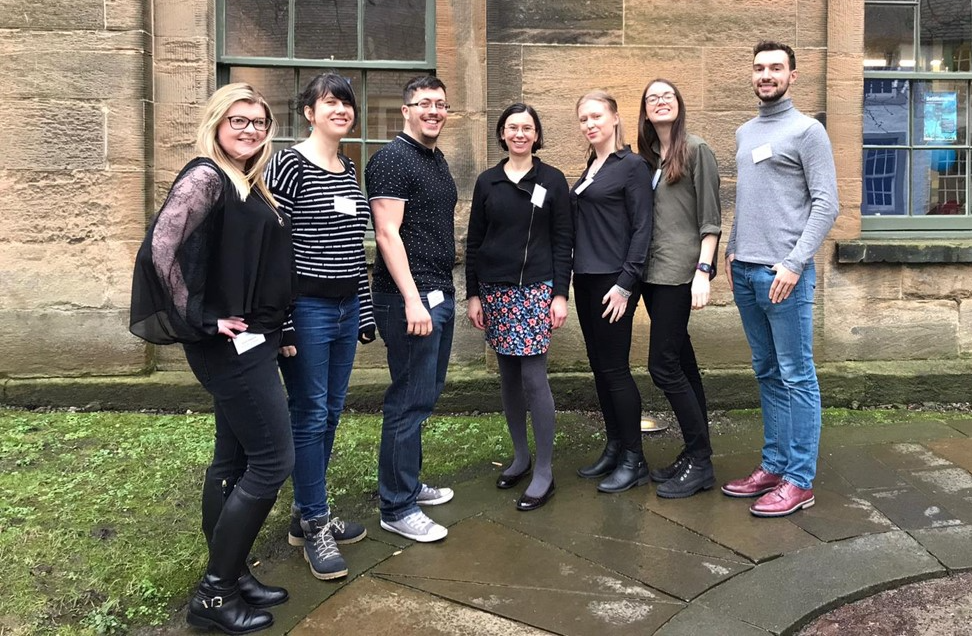 The MacLeod Lab Group examine the fundamental differences between naïve and memory T cells and investigate the interactions between immune cells and local stromal cells following viral infection.
Meet the Team
Our People
Research Associate

Dr Julie Worrell's research project is focused on stromal immune cell cross-talk in the influenza virus infected lung.
Research Assistant

Dr Kerrie Hargrave's project aims to investigate the role of antigen presentation in the generation and function of lung memory T cells following influenza virus infection.
Technician (Immunology)

Tom Purnell is a technician in the MacLeod Lab who is responsible for managing the lab's animals and supporting large in vivo experiments. Tom is an iii Technician Champion, part of the University's Technicians' Commitment.
PhD student

Victoria Bolton is a PhD student whose project links the lab with Dr Richard Burchmore's group. Her research aims to improve our understanding of the factors that determine quiescence in Leishmania.
PhD Student

Lotus is a final year PhD student. She is investigating cytokine producing Influenza-specific memory T cells with a focus on polyfunctional T cells. She is also part of the Institute's Eco Group, which works to reduce waste and carbon emissions.
PhD Student

George Finney is a PhD student in the lab. His project is to investigate the molecules that regulate long-term changes to lung immune and stromal cells following influenza virus infection.
Latest News
2021
2020
Victoria Bolton joined the team at the Covid-19 Emergency testing centre at the Lighthouse Laboratory in Glasgow to support the effort to ramp up Covid-19- testing.

Julie Worrell presented her work (online) at the Influenza Update Meeting 2020 (IUM 2020). Julie gave a short talk titled 'Functional profiling and visualization of stromal cell dynamics in the influenza virus infected lung'.

Megan MacLeod and Simon Milling's PhD student Slater Clay published research from his PhD project in Mucosal Immunology in May 2020.
George Finney's talk at the Centre for Immunobiology 'stay' day in August 2020 won first prize.
Megan MacLeod introduced Maria Yazdanbakhsh, Professor of Cellular Immunology at the University of Leiden, at the Delphine Parrott Memorial speaker in September as part of the British Society for Immunology online seminar series.
2019
Lotus Westerhof's paper in The European Journal of Immunology on cytokine production by memory T cells was one of the 10 per cent most downloaded papers between Jan 2018 and Dec 2019