Professor Paul Garside received Glasgow Lord Provost Award.
Issued: Tue, 04 Jun 2019 10:37:00 BST
The Lord Provost award honours men and women who have dedicated their professional lives to public service, worked selflessly for their communities or distinguished themselves in business, the arts, sport or entertainment.
Professor Paul Garside, Chair in Basic Immunology at the Institute of Infection, Immunity and Inflammation and Dean of Global Engagement, was one recipient for his contribution to education.
‌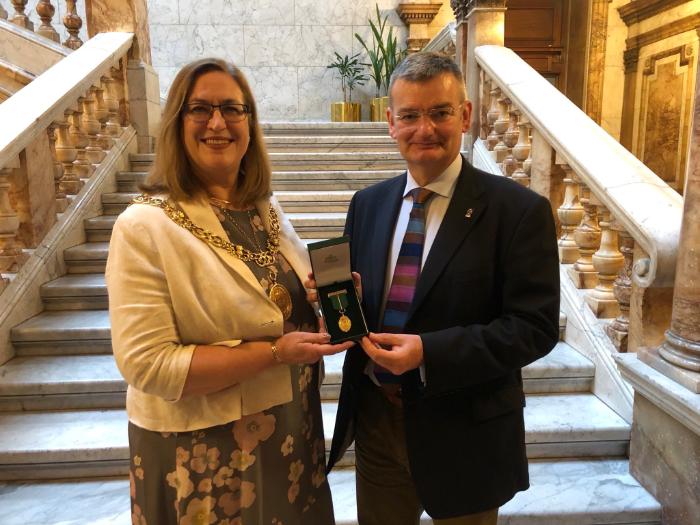 ---