Scottish Centre for Macromolecular Imaging - Opening Symposium
Issued: Fri, 25 Aug 2017 14:13:00 BST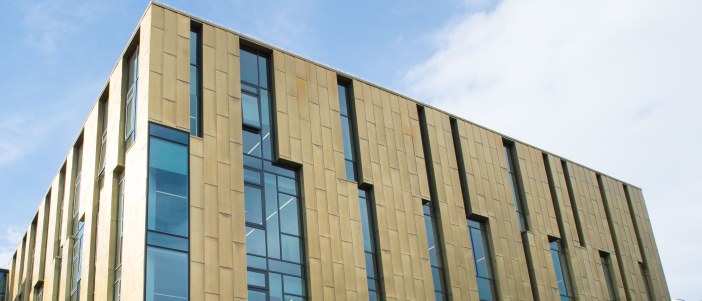 The Scottish Centre for Macromolecular Imaging (SCMI) will be officially opened by Scottish molecular biologist and Nobel Prize winner Richard Henderson on 10 - 11 September 2018.
The opening symposium will be hosted at the Sir Michael Stoker Building and adjacent lecture theatres on the Garscube Campus. The three-day celebration will be attended by up to 180 delegates and comprise a mix of fascinating science, tours, social events and the opening reception itself.
The Scottish Centre for Macromolecular Imaging, which will be housed in the Medical Research Council - University of Glasgow Centre for Virus Research (CVR) is the result of a collaboration between researchers from Glasgow, Edinburgh, Dundee and St Andrews.
In 2017, scientists from the University of Glasgow were successful in securing more than £5 million of funding to create an innovative structural biology centre in Scotland.‌‌
This investment is part of £11.3m in government funding, awarded through the Medical Research Council (MRC) to boost structural and cell biology research.
Additional support will come from the Scottish Funding Council, Scottish Universities Life Sciences Alliance (SULSA) and the Beatson Institute for Cancer Research. A further charitable donation has been made by the M J M Smith Trust for the supply of essential computer equipment.
The funding will support the purchase of a cutting-edge electron microscope, which will be used to image biological molecules at the atomic level.
Project lead and programme leader in the CVR Dr David Bhella said: "Cryogenic transmission electron microscopy is revolutionising the field of structural biology. The Scottish Macromolecular Imaging Centre is a tremendous opportunity not only for the CVR, but also for Life Scientists throughout Scotland.
"The new facility will place the CVR and the University of Glasgow right at the centre of vital structural biology research by offering a world-class capability. The new technology will help us investigate key processes in, for example infection and cancer biology".
"We're delighted to be able to provide extra support, complementary to other investments, enabling access for even more researchers to cutting-edge technology at a crucial time, allowing them to tackle the biological questions that will help advance human health."‌
---