CVR Hosts 23rd Annual Glasgow Virology Workshop
Issued: Tue, 20 Mar 2018 11:02:00 GMT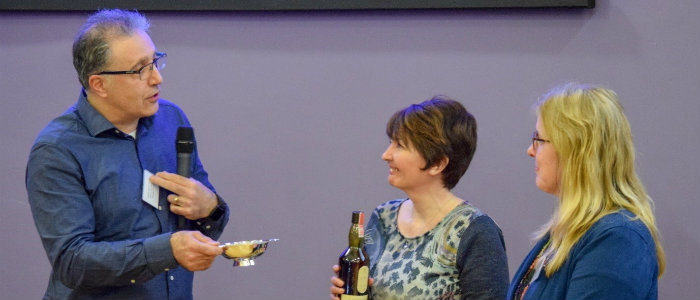 Congratulations and a huge well done to everyone who contributed to the 23rd Annual Glasgow Virology Workshop on Saturday 10 February.
The annual event is an important date on the virology calendar, attracting scientists from across the globe for a day of fascinating science and networking.
This year's event saw over 160 attendees packed into the Sir Charles Wilson Building for an impressive day of world-class science, talks and presentations.
Special thanks go to the external guest speakers including Sara Sawyer, University of Colorado (USA) who presented the Richard M Elliott memorial lecture, Wendy Barclay, Imperial College (UK), Thomas Stamminger, University of Erlangen-Nuremberg (Germany) and Jonathan Stoye, FrancisCrick institute (UK).
We also wish to thank all of the CVR staff and students who took part in the coordination and delivery of fantastic presentations on the day.
For more pictures from the day visit the CVR Contagious Thinking blog.
---