Art and Science collide
Issued: Mon, 11 Sep 2017 14:25:00 BST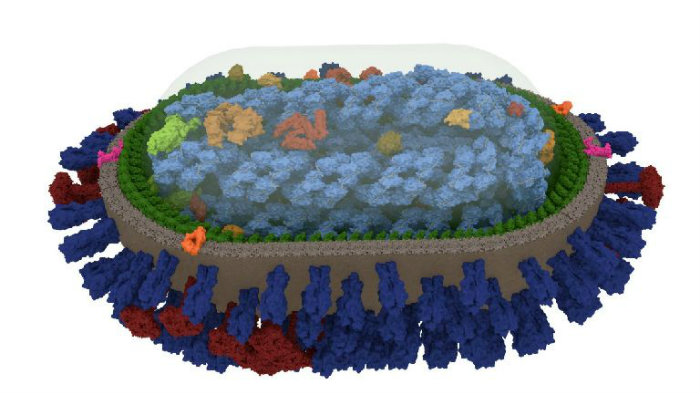 CVR Research Fellow Dr Ed Hutchinson has collaborated with Naina Nair, a student from the Glasgow School of Art on a project to produce stunning 3D visualisations of influenza virus particles for the 2017 Graduate Degree Show.
Naina has produced a blog post about how she created models of virions that are as beautiful as they are informative.
Dr Ed Hutchinson said: "Naina has done an impressive job of incorporating data from a variety of cutting-edge experimental approaches to produce something that clarifies our thinking about influenza viruses.
"Her 3D model is allowing us to understand the structure of the flu virus at near-atomic resolution and has clarified a number of outstanding questions, including the extent to which an influenza virus can incorporate proteins from our own bodies into its virus particles.
"The model is also going to be invaluable to us in sharing information about the flu virus, especially when talking to non-expert audiences."
The GSA described the model as "probably the most detailed 3D model of the influenza virus to date".
---