Lady Margaret MacLellan Award for Professor Iain McInnes
Issued: Tue, 15 Aug 2017 15:34:00 BST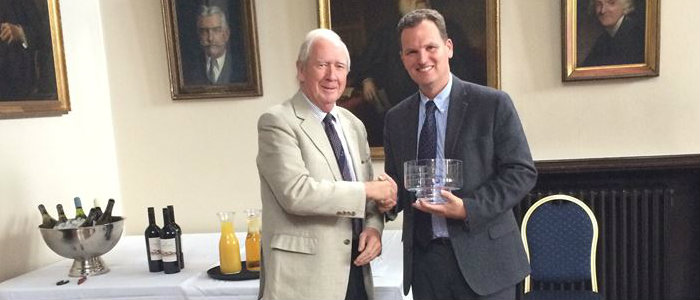 Congratulations to Professor Iain McInnes, Director of the Institute of Infection, Immunity & Inflammation, who received the Lady Margaret MacLellan Award 2017 from Tenovus Scotland.
The award is made every two years in recognition of a sustained and influential contribution to medical or biomedical research undertaken in Scotland.
Professor McInnes paid tribute to his many colleagues and collaborators in Glasgow and beyond over the last three decades. He also highlighted his own experience of the transformative effect of Tenovus Scotland pilot research funding, helping early-career researchers achieve their first steps on the research ladder.
The award was presented by Professor Andrew Calder, Chair of Tenovus Scotland, in July.
---