Art Goes Viral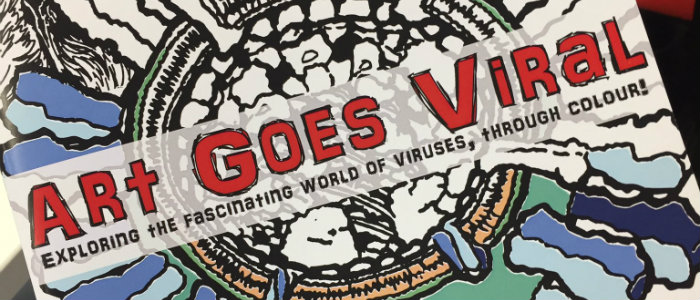 The MRC-University of Glasgow Centre for Virus Research (CVR) are literally making art go viral with the launch of their new colouring book for adults.
Like viruses, we know that creativity is contagious, so to spread the fun and create an outbreak of creativity, the CVR will be hosting their very own book launch as part of the Glasgow Science Festival. The book is designed to showcase the fascinating world of viruses and answer key questions about the viruses we study and the methods we use, while explaining the vital contribution the CVR makes to medical research.
The CVR have a very busy month of public engagement activity lined up in June. Getting them started, Science Lates —a new initiative running for adults at the Glasgow Science Centre— took place on Friday 2 June, where a team of researchers ran an exhibition as part of the 'Under the Skin' event.
The team designed a new activity where participants were challenged to race against the clock to tackle a set of fun, intricate tasks using a glovebox chamber. The activity is designed to demonstrate the challenges faced by scientists when working in a pressurised, high-security lab environment.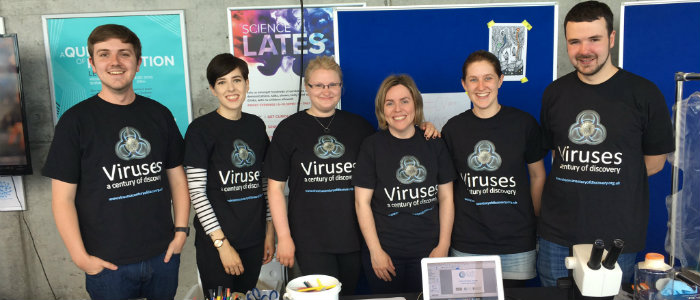 They also showcased the fascinating architecture of viruses through fun craft activities. Stand visitors were invited to help create an eye-catching virus graffiti wall along with a giant virus mobile using craft materials and virus paper models.
---
First published: 6 June 2017