Craig Lapsley's tsete photo award
Issued: Tue, 06 Jun 2017 17:08:00 BST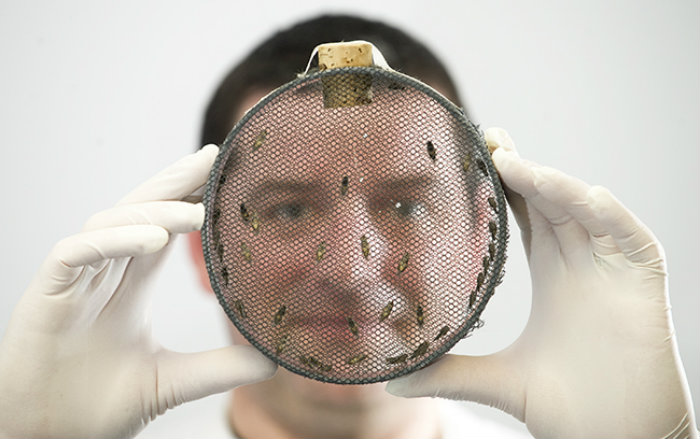 Craig Lapsley, a technician with the Wellcome Centre for Molecular Parasitology (WCMP), has won a "Highly Commended" award for a photo taken by our University Photographic Unit.
Craig, who runs the tsetse fly facility for WCMP, submitted the photo to the competition through Twitter and will receive £500 towards training and a large framed print of the photo.
Professor Andy Waters, Director of WCMP, said: "Hearty congratulations to Craig on his success. Communicating what we do in WCMP and science in general are important aspects of our role in society. This award is a great example of that and also illustrates the different skills required to make our work possible."
---