In the media
Issued: Tue, 28 Feb 2017 15:47:00 GMT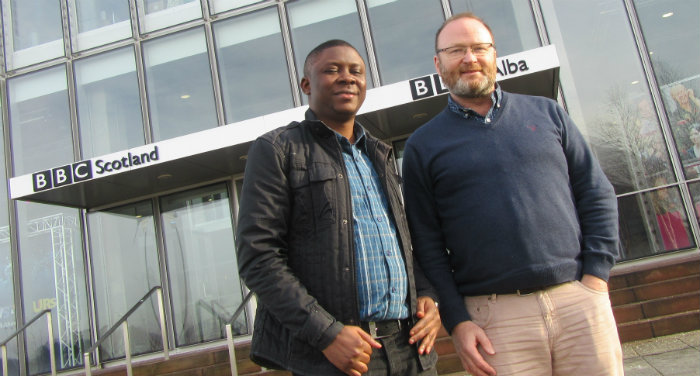 Professor Mike Barrett and Godwin Ebiloma visit BBC Radio Scotland
Professor Mike Barrett and Godwin Ebiloma were guests on the BBC Radio Scotland's John Beattie show on 30 January 2017, where they discussed tropical diseases including some of the 17 neglected tropical diseases (NTDs).
The discussion aimed at creating awareness, and covered issues such as the NTDs, malaria, treatment options, research and challenges, refugees entering the UK with leishmaniasis, and the role of the international community in combating the NTDs. It was also an opportunity for Godwin Ebiloma, who is from Nigeria, to discuss some of these topics from an experiential point of view.
BBC2 - Trust Me I'm a Doctor
Institute Director Prof Iain McInnes and Head of The Centre for Immunobiology Prof Paul Garside appeared on the BBC2 Trust me I'm a Doctor programme on Wed 15 February. They were interviewed by presenter and surgeon Gabriel Weston on the complexity of the immune system.
Watch now on the BBC iplayer (13:40-18:27)
St Andrew's Day Speech
Prime Minister Theresa May recognises our 'work at the forefront of research into the Zika virus' in her St Andrew's Day speech (0:56-1:02).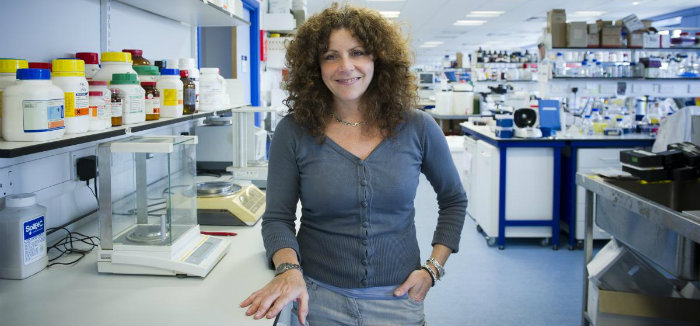 The Herald - 'Scots researchers lead drive for new generation of Multiple Sclerosis drug'
3I's Professor Sue Barnett was quoted in the article, which was first published on 26 June.
---