Institute of BAH&CM, Room 322, Graham Kerr Building,
Dr Grant Hopcraft
Research Fellow (Institute of Biodiversity Animal Health and Comparative Medicine)
Associate - Life Sciences (School of Life Sciences)
My research broadly investigates landscape-scale ecological processes that determine the distribution and abundance of animals. I focus on African savannas as model ecosystems to investigate how underlying biogeographical gradients such as rainfall and soil fertility influence animal nutrition and predation rates, and how these gradients structure community assemblages.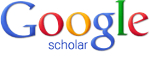 Grants and Awards listed are those received whilst working with the University of Glasgow.
BBSRC IAAF - Boyd Orr Tanzania Research Accelerator
Biotechnology and Biological Sciences Research Council
2016 - 2017

AfricanBioServices
European Commission
2015 - 2019

Can tail hair inform us about an animal's history? Recreating a physiological diary of migrating Serengeti wildebeest through time
The British Ecological Society
2014 - 2015

Novel approaches to recreating animal histories: the metabolic signature of hair (ISSF Catalyst)
Wellcome Trust
2013 - 2014

Number of items: 34.
2016
2015
2014
2013
2012
2011
2010
2009
2008
2007
2006
2005
2004
This list was generated on Sun Nov 19 19:08:49 2017 GMT.
Number of items: 34.
Articles
Books
Book Sections
This list was generated on Sun Nov 19 19:08:49 2017 GMT.
Institute of BAH&CM, Room 322, Graham Kerr Building,