Directors
Dr Elizabeth Reeder
Dr Naomi Richards
Amy Shea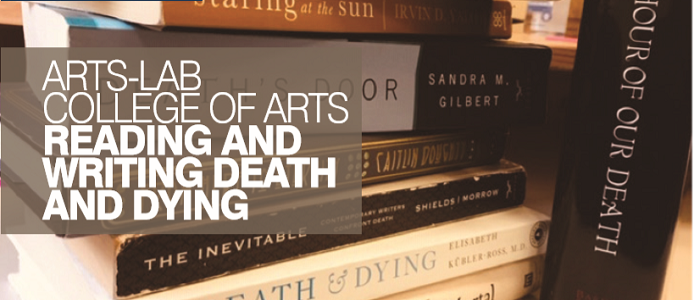 Reading and Writing Death and Dying
The focus of this interdisciplinary Arts-Lab is to hone critical and creative skills on the universal topic of death, dying and bereavement. We launched in 2019 to build a community of thinkers, writers, practitioners and makers who are interested in this subject and who want to generate collaborations across disciplines and contexts.
We envision a series of four symposia:
Death Writes: Writing (May 2019)
Death Writes: Images (Jan 2020)
Death Writes: Ritual (food, objects, practices) - planned
The fourth symposium will look at collaborations, next steps, and editorial engagement for projects and writing.
Directors
Dr Elizabeth Reeder
Dr Naomi Richards
Amy Shea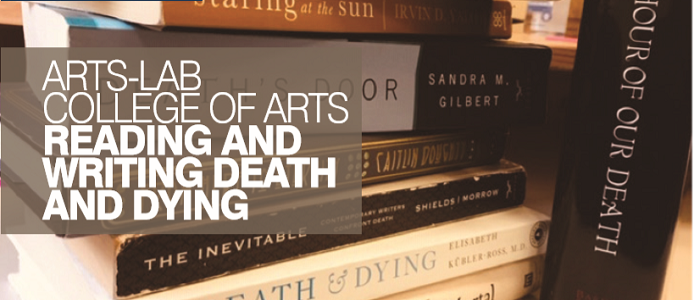 Events 2020
Our second public event was held on Wed 22nd January 2020 on 'Death Writes: Images' from 1-5pm Glasgow Women's Library (free event)
A report is online.
Events 2019
In May 2019, we ran our first half day symposium at the St Mungo Museum for Religious Life and Art in Glasgow.
Our plan for the day was to provide multiple points of entrance and different disciplinary perspectives on this universal topic. Creative writing, creative non-fiction, anthropology, poetry, philosophy – how does each seek to approach this topic, historically and in new boundary pushing forms? Are there any links between each discipline's approach or are there shared representational challenges? We took a 'facet' approach to the day, letting our topic refract the knowledge in different directions to shine light elsewhere and in unexpected places.
For a summary of the day's symposium, see our blog: http://endoflifestudies.academicblogs.co.uk/death-writes-a-symposium-on-reading-and-writing-about-death-and-dying/