Directors
Dr Elizabeth Reeder
Dr Naomi Richards
Amy Shea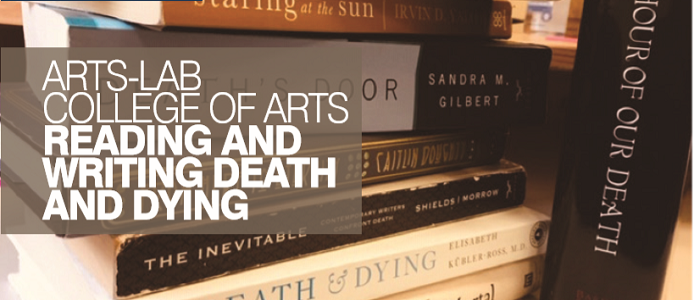 Reading and Writing Death and Dying
The focus of this interdisciplinary Arts-Lab is to hone critical and creative skills on the universal topic of death, dying and bereavement. We launched in 2019 to build a community of thinkers, writers, practitioners and makers who are interested in this subject and who want to generate collaborations across disciplines and contexts.
Latest news: the Royal Society of Edinburgh has awarded a Network Grant to Lab Co-Director Elizabeth Reeder, for a project entitled "COVID 19 as Catalyst for Writing and Discussing Death, Dying and Grief through Objects, Diaries and Collective Archives." Look out for details of events organised through the Network in 2022.
This Lab has developed through a series of four symposia:
Planned further meetings will look at collaborations, next steps, and editorial engagement for projects and writing.
Directors
Dr Elizabeth Reeder
Dr Naomi Richards
Amy Shea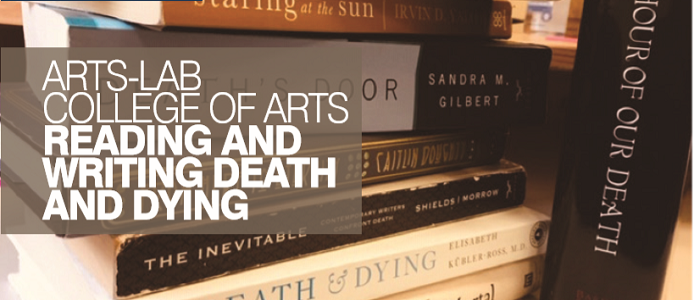 Events 2021
25 March 2021, 17:30-19:30. A two book, book group
Register at: https://www.eventbrite.co.uk/e/deathwrites-microbursts-theclearing-tickets-142220542471
Please do join us for a discussion on text, subject and craft with Elizabeth Reeder and Amanda Thomson - collaborators on microbursts and with Samantha Clark author of The Clearing. The writers/artists will be present to respond to Q&As about the books, the writing, design and editorial processes. Both books deal with the intense time of being within parental illness, and consider experiences of illness, mental health, parental death, and various types of grief in ways that weave through and utilise artistic and multi-modal processes.
As with most of our events, there's a bit of reading in prep. Ideally, we're hoping that attendees will read both books and come ready to have the rare opportunity to discuss books in terms of process, subject and form with the writers themselves - so that attendees as writers and artists and pracitioners can feed that into their own work.
You can order microbursts directly from Prototype Publishing. They're offering a 10% discount using the code: deathwrites
You can order The Clearing from Lighthouse Books. Here is the book's preorder link: https://lighthousebookshop.com/products/the-clearing-pre-order And you can use the code ClearingLaunch at the checkout.
Or, if you can't get a hold of the books, there's an extract from microbursts here: https://partisanhotel.co.uk/Microbursts
And there's a review and extract from The Clearing here: https://lindasbookbag.com/2020/12/03/the-clearing-by-samantha-clark/
DeathWrites3: Inequalities
Thursday 14 January 2021, 3-5pm via Zoom
This time we will focus on reading and writing around inequality at the end of life and give space for reflection on the effects of Covid on exacerbating inequalities.
A participatory event with three parallel workshops, each run three times so that everyone gets to attend each one. Links to the readings used:
'Mississippi: A poem, in days' by Kiese Makeba Laymon
Build Back Fairer: The COVID-19 Marmot Review (December 2020)
Events 2020
Our second public event was held on Wed 22nd January 2020 on 'Death Writes: Images' from 1-5pm Glasgow Women's Library (free event)
A report is online.
Events 2019
In May 2019, we ran our first half day symposium at the St Mungo Museum for Religious Life and Art in Glasgow.
Our plan for the day was to provide multiple points of entrance and different disciplinary perspectives on this universal topic. Creative writing, creative non-fiction, anthropology, poetry, philosophy – how does each seek to approach this topic, historically and in new boundary pushing forms? Are there any links between each discipline's approach or are there shared representational challenges? We took a 'facet' approach to the day, letting our topic refract the knowledge in different directions to shine light elsewhere and in unexpected places.
For a summary of the day's symposium, see our blog: http://endoflifestudies.academicblogs.co.uk/death-writes-a-symposium-on-reading-and-writing-about-death-and-dying/