Directors
Bob MacLean (Archives and Special Collections, University Library)
Lola Sanchez-Jauregi (Hunterian Museum)
Matt Sangster (School of Critical Studies)
Dahlia Porter (School of Critical Studies)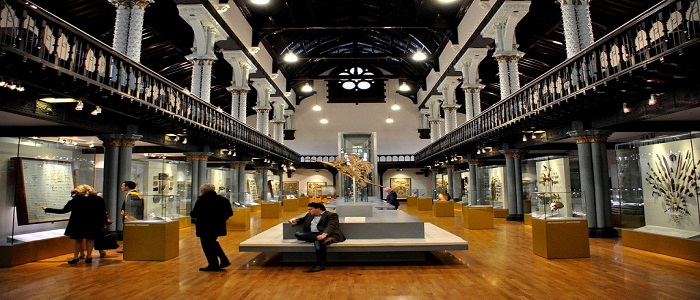 Collections Lab MISSION STATEMENT
The Collections Lab brings together scholars, specialists, librarians and curators to discuss the challenges and opportunities of researching, teaching and engaging with diverse collections. It is a forum for communicating good practice, forging collaborations and ensuring that the groundbreaking collections-related work taking place across the university is shared and recognised.
In pursuit of this mission, the Lab organises events to showcase collections-related research and to discuss issues including theories and practices of collecting, pedagogy, exhibitions, cataloguing and discoverability, public engagement, and knowledge exchange. We focus both on Glasgow's own uniquely rich collections and on the wide-ranging projects conducted by university researchers using archives and collections worldwide.
Join Collections Lab
If you'd like to become a member of the Collections Lab, please send an email to arts-collectionslab@glasgow.ac.uk stating, "I would like to join the Collections Lab and receive news and events relevant to the community."
Directors
Bob MacLean (Archives and Special Collections, University Library)
Lola Sanchez-Jauregi (Hunterian Museum)
Matt Sangster (School of Critical Studies)
Dahlia Porter (School of Critical Studies)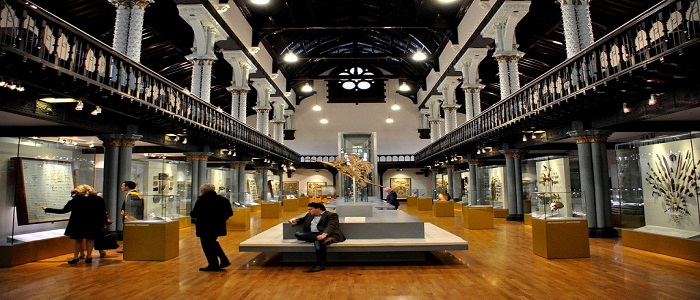 Showcase Presentations
When: Friday 10 January 2020, 1pm to 5pm
Where: Kelvin Hall Lecture Theatre
Description: Showcase event to highlight the range and diversity of collections-related research going on across the university. This event will follow the five-minute presentation format of the successful 'Collections, Then and Now' event held in October 2017 in order to allow as many people as possible to introduce their interests. Collections Lab Showcase Programme
Collections Residency
When: 2 July 2019
Where: Kelvin Hall Teaching Lab
Description:
Our aim with the Collections Residency is to build community between key stakeholders across the university whose work has close ties to the Lab's mission, and to plan the Lab's future directions for the coming year and beyond. The residency--a day of working together with materials from various kinds of collections--provides an opportunity to explore our diverse approaches to collections through conversation and collaboration.
10:00 - 12:10 Welcome & Workshop with objects in museum collections, led by Dahlia Porter and Lola Sanchez-Jauregui
12:10 - 12:45 Tour of the Stores at Kelvin Hall, led by Mungo Campbell
14:00 - 15:00 Book objects and book collections, led by Matt Sangster and Dahlia Porter
15:00 - 16:15 Digital collections and digitization projects, led by Lorna Hughes and Maria Economou
16:30 - 17:30 Collections Lab future directions
17:30 - 18:30 Wine reception
Teaching With Collections
Lecture and Discussion: Thursday 21 March, 17:15, Kelvin Hall Lecture Theatre
With Dr. Giovanna Vitelli, the former Director of the University Engagement Programme at the Ashmolean Museum.
Workshop With Objects: Friday 22 March, 10:00-12:00, Kelvin Hall Teaching Lab
These events are open to academic staff, post grads, curators, and collections management staff. Whether you are curious about how to integrate a collections-based session into an existing course, or want to know more about collaborating on a new course, these events will give you practical strategies and ideas for teaching with collections. In the lecture, Dr. Vitelli will discuss her work with the grant-supported University Engagement Programme at the Ashmolean; the workshop will engage participants with sample exercises.
Collections Lab Hunter Exhibition Tour and Discussion
Monday 26 November, 2018, 14:00-15:00, Hunterian Art Gallery
Tour and discussion of 'William Hunter and the Anatomy of the Modern Museum' exhibition, led by curator with curator Lola Sanchez-Jauregui, followed by tea and a discussion of collections-related research at Glasgow, which will feed into Collections Lab events in 2019.
Collections Then & Now Conference
Thursday 17 May - Friday 18 May 2018, Hunterian Art Gallery lecture theatre and Henry Heaney room, 12th floor library
Public program of lectures and roundtables focused on building partnerships and collaborations between museum, library and academic staff to advance collections-related research at University of Glasgow.
Keynote lectures by:
Jane Pickering, Director of Harvard University Museums of Science and Culture
'Handle with care: glass flowers, partnerships, and diverse museum cultures at Harvard'
Kim Sloan, Curator of British Drawings and Watercolours before 1880 and Francis Finlay Curator of the Enlightenment Gallery, British Museum
'Displaying, teaching and researching Enlightenment collections in the British Museum'
Approaches to Objects: Methods and Themes
Monday 12 February 2018, 12:45-17:00, Kelvin Hall Lecture Theatre and Teaching Labs
Join us for a series of object-based workshops, methods sessions, and research discussion clusters led by staff and curators from across the university. Object-based workshops will focus on material drawn from the Hunterian collections, providing an opportunity to investigate practical and theoretical questions about how we study and work with collections. Methods-based sessions will focus on practical and technical methods of analyzing objects in collections. Discussion sessions are designed to be informal and allow a group to explore issues around teaching with objects and foment potential research collaborations around shared interests.
Collections Then and Now Research Showcase
Tuesday 23 October 2017, 11.45-17.30, Kelvin Hall lecture theatre
A program of 40 five-minute presentations by University of Glasgow curatorial and academic staff and graduate students will showcase the diverse and innovative collections-related research being undertaken across the University.