Co-Directors
Minna Törmä (History of Art)
Nathan Woolley (Social & Political Sciences)
Deborah Dixon (Geographical & Earth Sciences)
Saeko Yazaki (Theology and Religious Studies)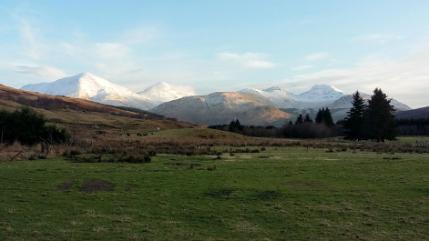 Landscapes of Mutability
The theme explores cultural representations of landscape, and the effects of transformation, dislocation and mutability.
A landscape may evolve slowly or transform drastically. Or, our experience of landscape may be altered because we have changed or relocated. We are asking, for example, how do we respond emotionally to calamities or to the sublime; how do we negotiate a sense of loss and/or discovery?
These aspects have interest for a broad spectrum of disciplines across the University of Glasgow as the topic can and should be approached from a great variety of angles. We envision that the theme will cover, for example, the following sub-themes: Landscapes of Disaster, Resilient Landscape, Toxic Landscapes, Intercultural Landscape, Entangled Landscapes, Appropriated Landscape, Landscape as Souvenir and Landscape of Exile. The aim of the theme is to create a network connecting people whose research touches aspects of landscape outlined above in different disciplines across the University of Glasgow. This mapping of research streams and ideas will then, in the long term, lead to development of research projects and clusters.
Information on our forthcoming activities for 2021 is available below.
ASSOCIATED STAFF:
Co-Directors
Minna Törmä (History of Art)
Nathan Woolley (Social & Political Sciences)
Deborah Dixon (Geographical & Earth Sciences)
Saeko Yazaki (Theology and Religious Studies)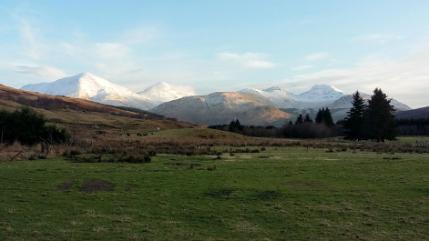 Forthcoming activities for summer 2021
Online Mail Art Exhibition
Through spring and summer 2021, we are engaged in a mail art project with participants across Scotland, exploring how landscapes are experienced in a time of limited movement. This project will help us reflect on the insights brought by enforced immobility and consider how different media can contribute to a sense of community. The results of this project will be curated for exhibition online.
Imagining the future of travel (with reference to the past)
This online workshop, to be held 22 July 2021, is part of part of The Dear Green Bothy, a collaborative cultural programme from the University of Glasgow's College of Arts showcasing creative and critical responses to climate emergency
June 2020: Landscapes of Dislocation
LANDSCAPES OF DISLOCATION: Call for Presentations
Series of online [Zoom] discussions in June 2020
Organised by Arts Lab Theme "Landscapes of Mutability"
In the recent months our usual state of affairs has been disturbed and this dislocation has presented new challenges for a broad range of activities in our lives. Demands for self-isolation and social distancing may have required us to adjust our sense of landscape and to respond to it in novel and creative ways. We may have directed our gaze to the past or to different cultural contexts in our search for inspiration and models on how to nourish our desire for landscape wanderings, to encounter familiar sites and discover new views.
We are looking forward to engaging with interested parties in a weekly discussion series taking place on:
3 June, 2-3 pm
10 June, 2-3 pm
17 June, 2-4 pm
24 June, 2-4 pm
Please send us a proposal for a 5-minute presentation on a dislocated landscape by emailing Minna: minnakatriina.torma@glasgow.ac.uk. We have rolling deadline, so accepting proposals through May and June until the last date of June 24th.