Textual Editing Lab (TELab) Mission Statement
TELab Co-directors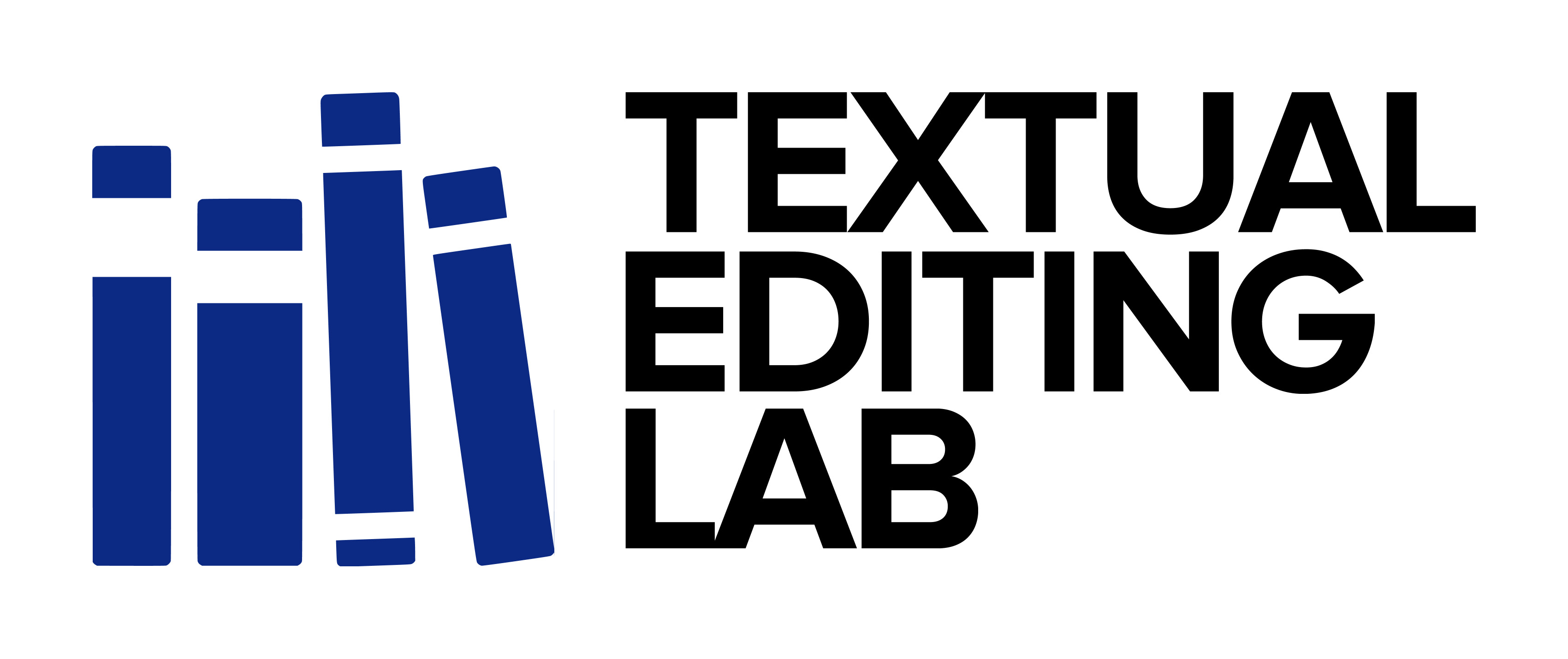 Textual Editing Lab (TELab) Mission Statement
To connect researchers, archivists, digital developers, artists, professionals and students engaged with textual editing challenges and opportunities, and to share good scholarly practice and encourage innovation and collaboration.
To develop this mission we organise TELab workshops, talks and project demonstrations. We also circulate details of funding opportunities and new developments related to text editing.
Join TELab
If you'd like to become a member of the Textual Editing Lab, please send an email to the lab co-directors at arts-textualeditinglab@glasgow.ac.uk stating 'I would like to join the Textual Editing Lab and receive news relevant to the community'.
TELab Co-directors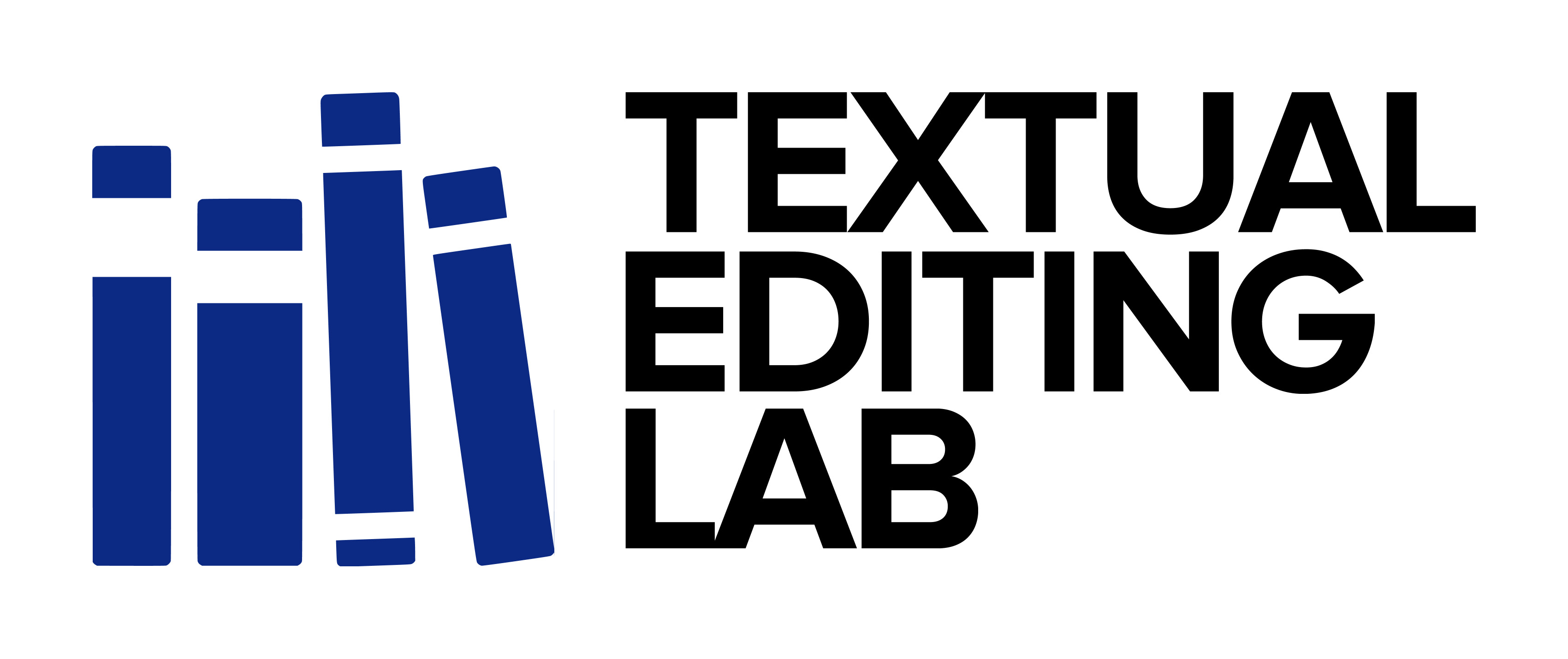 EVENTS 2019
Scholarly Editing and Career Development
Wednesday 1 May 2019, 2pm-4pm
Room 204 (Meeting Room), 6 University Gardens
This workshop focuses on how to articulate work as a scholarly editor in a range of contexts related to career development, that include REF, promotion, grant capture, and digital outputs. The workshop will draw on key documents and their terminology (such as, REF guidance, promotion critieria, grant body guidance). We will then consider the next steps to support the career development of scholarly editors, which may include a further workshop to investigate issues arising in more depth.
Refreshments provided. All welcome.
For catering and numbers please sign up via Eventbrite https://www.eventbrite.com/o/textual-editing-lab-arts-lab-university-of-glasgow-18597605289
Editing and Poetics
Thursday 21st March 2019, 3pm-5pm
Room 204, 6 University Gardens
Dr Jane Goldman will draw on her work as General Editor of the Cambridge Edition of the works of Virginia Woolf
Prof. Jeffrey Robinson will speak about his forthcoming book on the poetics of the late Wordsworth, about which little is known
The session will enable a wider discussion of what might be revealed about the author's poetics, broadly interpreted, through close attention to manuscripts and the practice of textual editing.
Refreshments provided and all welcome!
For catering purposs please sign up via the Eventbite page https://www.eventbrite.co.uk/e/poetics-of-editing-tickets-58566928259
Textual Editing Lab launch
EVENTS 2018
New Editions of Collected Works: General Editing and Volume Editing
Digital Editions and Beyond
Scholarly Publishing and New Editions
Thursday 1 February 2018, 15:00-17:00
Jacqueline Norton, Senior Commissioning Editor, Oxford University Press
Michelle Houston, Commissioning Editor, Edinburgh University Press
A workshop giving the perspective of two major academic publishing houses on the current scholarly publishing climate for new editions, including digital contexts and platforms.
What is Textual Editing?
Thursday 18 January 2018, 15:00-17:00
Dr Bryony Randall, co-General Editor, Cambridge Edition of the Works of Virginia Woolf, and PI AHRC New Modernist Editing Network, University of Glasgow
Dr Alison Wiggins, AHRC Leadership Fellow, Archives and Writing Lives, and PI AHRC Letters of Bess of Hardwick Project, University of Glasgow
A nuts-and-bolts look at the principles and apparatus involved in producing a scholarly edition, such as copytext, introduction, explanatory notes, textual apparatus and textual notes.