Connecting Threads: The Transnational Textile Trade between Nineteenth-century Britain and the Spanish-speaking World
Keywords – Spanish and Latin American Studies, Accounting and Business History, Textile History, Cultural Studies, Fashion, Transnational exchanges, Trade, Industrial heritage, The long nineteenth century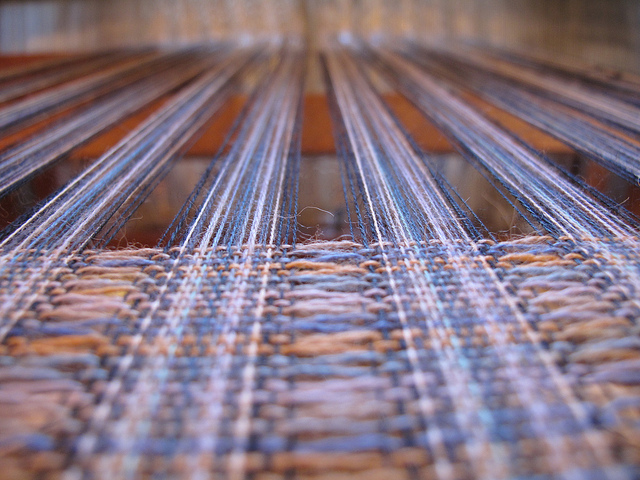 Hilos, by Carol C. (CC BY 2.0
Project Summary – What happens when a nineteenth-century Scottish textile company produces traditional Mexican scarves and exports them to Latin America? This is the kind of question at the heart of this project, which sets out to explore the transcultural exchanges between nineteenth-century Britain (especially Scotland) and the Spanish-speaking world, created through the production, trade and consumption of textiles. This general research question will be addressed by studying
cases of UK textile production destined for the export to Spanish-speaking countries,
the ways in which UK textile exports were integrated and re-signified in the countries that imported them, and
if and how these processes of adaptation abroad fed back into UK textile production and perception of Spanish-speaking cultures.
Thus, the project will contribute to a better understanding of trade as an intercultural practice that goes far beyond the mere exchange of objects because it affects and changes the communities involved.
Supervised by a team of researchers in Hispanic Studies, Accounting and Business History, and History of Dress and Textiles, the student would carry out archival research, for instance in the Scottish Business Archive at the University of Glasgow, analyse Spanish-language sources such as nineteenth-century magazines, and engage with the material analysis of surviving textiles. They would be encouraged to take a longer research trip to a relevant Spanish-speaking country (depending on the case study selected) and to actively seek opportunities for knowledge exchange, for instance by co-organising a workshop at a Scottish heritage institution.
Project Team – This project will be jointly supervised by Dr Henriette Partzsch (Hispanic Studies, School of Modern Languages and Cultures), Dr Kirsten Kininmonth (Accounting and Business History, Adam Smith Business School) and Dr Sally Tuckett (History of Dress and Textiles, School of Culture and Creative Arts). Dr Partzsch has an established track record in nineteenth-century studies, with a particular interest in the transnational dynamics of cultural exchanges. Dr Kininmonth and Dr Tuckett were both participants and partners in the research networks ReINVENT and ReCREATE, with sought to expand and promote understanding and collaborative research in the Scottish textile industry.
PhD candidate - Victoria de Lorenzo