Find out more:
Runaway slaves: uncovering slavery in Britain
Glasgow-Caribbean Centre for Development Research
School of Humanities | Sgoil nan Daonnachdan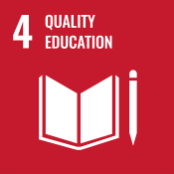 Transforming public understanding of the significance and legacy of slavery in Britain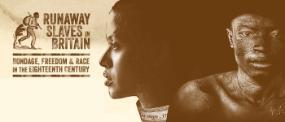 For many decades, public understanding of the relationship of Scotland and the UK to slavery has been misled by a perception that the practice had always been illegal here. However, research by Professor Simon Newman and Dr Stephen Mullen demonstrated conclusively the presence of slaves in Scotland and Britain, and disseminated this information via the 'Runaway Slaves' database.
This work inspired or informed radio and live plays, a film, musical compositions and radio documentaries, a large volume of media coverage and a graphic novel (Freedom Bound) with supporting teaching materials distributed to all Scottish state secondary schools.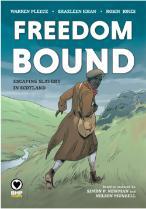 At the same time, Newman and Mullen also investigated the historic connections of University of Glasgow to slavery, revealing the extent of our financial benefit from the practice. In 2018 UofG adopted all of the recommendations of the Report towards reparative justice, including a £20 million joint , decolonisation of the curriculum, measures to improve staff and student diversity, renaming of buildings, and scholarships. This programme also led to a great deal of further media coverage and to several other UK Universities establishing programmes to address their own connections with slavery.

Research funded by Arts and Humanities Research Council(AHRC), Leverhulme Trust, Royal Society of Edinburgh and Carnegie Trust for the Universities of Scotland.