Hyab Johannes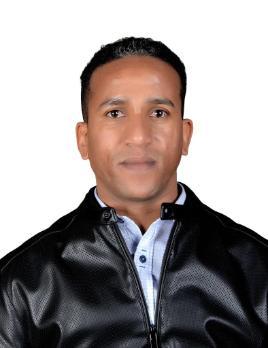 Hyab is an Eritrean refugee in the UK. In addition to his own 'lived experience', Hyab was stunned by the experiences of the refugees that he came across in his extensive work with them. He worked with forced migrants who survived intolerable persecution in their home countries and continued to suffer from human trafficking, torture, and austerity elsewhere. He assisted these stigmatised and disenfranchised groups of people to explore their natural potential of resilience.
Hyab is holder of the first UNESCO RILA PhD Scholarship and is nearing completion of his PhD project: The Plight of Eritrean Refugees in a Carceral Age. His PhD project focuses on the concept of 'refugee' as a progressively nascent figure of a-political life as opposed to the 'citizen'. He thinks deconstruction of the binary 'citizen'-'bare life' as the realm of rights (the former) versus a realm of a-political life (the latter) would blur the distinction between the two and put into question rights citizens take for granted. He suspects that the way the modern 'nation-state' is fashioned poses not only an imminent threat to 'the refugee' but also signals a danger to humanity in general. Moreover, he has a persistent curiosity to question modalities of punishment and control that are responsible not only for the creation of refugees but also for securitisation of their 'unprotected status' and its subsequent elimination from the political life.
Hyab and fellow students at Leeds University have co-organised the extremely successful PGR-led Series "Decolonising Forced Migration". The presentations are available to view on the Decolonising Forced Migration YouTube channel.
Hyab has been named among 21 members of the International Survivors of Trafficking Advisory Council (ISTAC). ISTAC aims to help governments improve their anti-trafficking efforts and ensure they are focused on victims.