Hyab Yohannes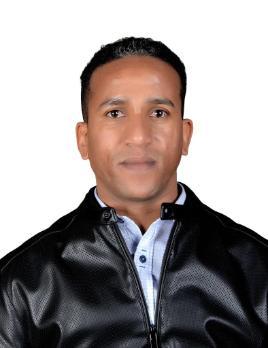 Hyab Yohannes is an early career academic with a PhD in The Realities of Eritrean Refugees in a Carceral Age from the University of Glasgow where he currently works as an academic coordinator for CUSP N+. He is experienced in undertaking fieldwork, interviews, critical evaluation and interpretation, and computer-based data analysis and evaluation; capability to continually update skills and translate knowledge across various areas into research activity; and a strong drive to conduct research with specialism in inclusive cultures of peace, decolonial knowledge production, and forced migration. Hyab is also a member of the RSE Young Academy of Scotland. At the international level, Hyab has been appointed as a member of the International Survivors of Trafficking Advisory Council, assisting the work of the Office for Democratic Institutions and Human Rights in combatting human trafficking. In addition, Hyab is involved in several management and leadership roles involving monitoring organizational activities.
In 2022, together with students at Leeds University, Hyab co-organised the extremely successful PGR-led Series "Decolonising Forced Migration". The presentations are available to view on the Decolonising Forced Migration YouTube channel.
Hyab has been named among 21 members of the International Survivors of Trafficking Advisory Council (ISTAC). ISTAC aims to help governments improve their anti-trafficking efforts and ensure they are focused on victims.