KHRONOS stage II: Provenance tools and mass spec for Mars rovers
Published: 24 April 2016
UK Space Agency (UKSA) fund KHRONOS stage II: development of in situ provenance tools and mass spectrometer technologies for rover-based exploration of Mars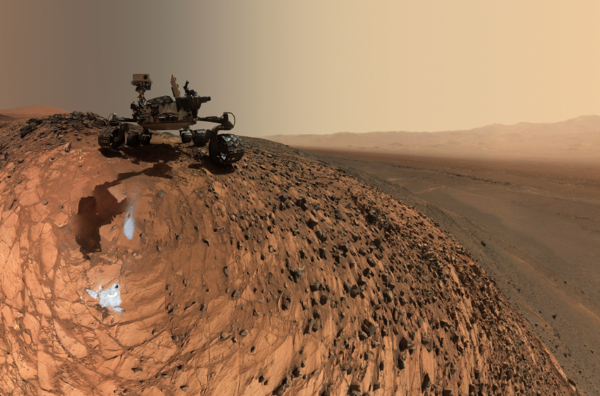 UK Space Agency (UKSA) fund KHRONOS stage II: development of in situ provenance tools and mass spectrometer technologies for rover-based exploration of Mars.
Following on from the UKSA CREST (Collaborative Research in Exploration Systems and Technology) funding for KHRONOS stage I in 2013, Dr Darren Mark (SUERC) has received funding for a 3.5 year KHRONOS Stage II project.
The aim is to develop an in situ provenance tool for exploration of the Mars surface. The project will bring onboard a PhD student who will work closely with Thermo Scientific to also develop novel mass spectrometer technology to be deployed on a rover during future missions to the Red Planet.
For information about the project please contact Darren Mark directly (email Darren)
---
First published: 24 April 2016